Oral Histories
Human memories of people, places, events and ideas are often not preserved in documentary form. The recording of oral histories can often fill this gap in our knowledge.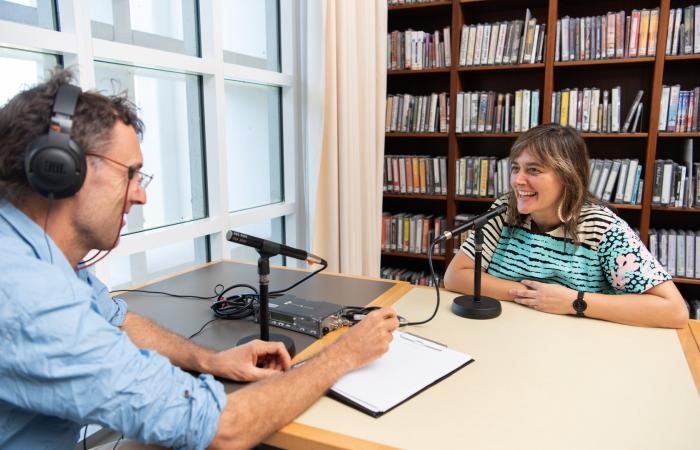 Oral History Collection
Library & Archives NT records oral history interviews as part of our ongoing Oral History Program. These Interviews have been recorded since the 1970s and feature recollections of the Territory dating back to the late 19th century.
The Collection's focus is the Territory's social history, with an emphasis on the Second World War, Aboriginal history and culture, the public service, the pastoral industry, the development of regional centres, immigration, and life and culture in the Territory's towns and remote areas.  
The Oral History Collection includes interviews with a diverse range of people about their Territory lives and experiences. To date about 3,000 interviews have been recorded, most of which have summaries and many have full transcripts. 
The selection of oral history interviewees is based on an assessment of the significance and uniqueness of an individual's contribution to Territory life and society. The interview might address the life of the subject or might focus on their contribution to a specific event or activity. 
Library & Archives NT's Oral History Search allows you to search abstracts of oral history interviews, which include summary and content listings. 
Once you have identified an oral history of interest, you can make a request to listen to it or request a copy of it through our Copying Service. 
Not all our Oral Histories can be discovered through the Oral History Search. If you would like a search of the full Oral History Collection performed, you can make a request through our ASK US service. 
Developing the Oral History Collection.
Some industries, occupations and cultural groups are currently not well represented by the Oral History Collection and are priority topics and subjects for development: 
First Nations
It is estimated that approximately 15-20% of interviewees in the collection are First Nations peoples whereas the First Nations population of the Northern Territory is approximately 30%.
senior/long experienced staff from Aboriginal organisations, particularly land councils, organisations working in law and health,
Aboriginal health workers and health work, and
linguists, anthropologists, educators and administrators involved in bilingual and 'two way' education.
Women
senior female long-experienced and retired legal practitioners,
staff and volunteers of women's clubs and organisations, and
representatives of the sciences.
Minority Voices
LGBTQI+ voices,
disability advocates, people with long-term experience living with a disability in the Territory, and
immigration and refugee experience in the Territory post-1960s. For instance, Vietnamese, Filipino and Thai communities. 
Arts & Culture
the Territory arts communities— visual arts, dance, theatre and film, and
music industry, e.g. veteran First Nations musicians at the forefront of the NT and Australian music scenes.
Public Service
senior Northern Territory public servants
Enquiries:
If you would like to be interviewed for our Oral History program, or nominate someone else to be interviewed, please complete an Oral History Interview Nomination, or contact us for more information.