Copyright and Library & Archives NT
How to copy and re-use content from the Library & Archives NT Collections 
This information on copyright does not constitute legal advice. Rather it is intended to provide information and guidance on copyright and copying material in library collections. The client shall indemnify Library & Archives NT any action taken by the copyright owner(s) against Library & Archives NT arising in any way whatsoever from the publication of or use of materials by or on behalf of the client where the client has not sought copyright clearance.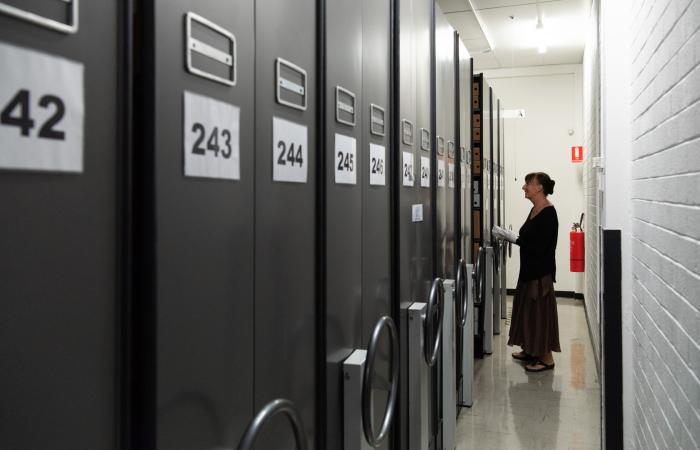 Library & Archives NT is committed to providing the greatest possible access to material in our collections to support creativity, innovation and the development of new knowledge through research. You are welcome to copy and re-use material from the Library's collections provided you meet the requirements of the Australian Copyright Act, or licences granted by the copyright owner, and any special requirements that may apply to material that is rare, unique or culturally sensitive.
In addition to re-use conditions related to copyright, moral and cultural rights may also apply to material in Library & Archives NT collections.
It is the responsibility of the client to obtain copyright and cultural clearance, where necessary. 
Our collections include published, unpublished, government and non-government archival material. For more information about our collections can be found in What We Collect. 
Different copyright and citation practices apply to each type of collection. 
Access Conditions
In providing access to collection material Library & Archives NT acknowledges that there may be other legal restrictions, such as privacy, cultural rights or donor agreements, which will limit our ability to provide unrestricted access and use of some material.
Copyright and Re-Use
The Copyright Information Guide for Users provides a general guide to copyright in cultural collections.
Published Collections
Use of Library & Archives NT Published Collections is governed by the requirements of the Australian Copyright Act, and where applicable, moral and cultural rights. 
Material provided through third party electronic resource suppliers are provided for personal and research by individuals only. More information about the use of electronic resources can be found here.   
Unpublished Collections
(Not including Government Archives)
Because copyright ownership is distinct from physical ownership, Library & Archives NT does not own copyright for all of the material in its unpublished and digital collections.
Copyright owners can transfer their copyright to the Library & Archives NT.  Many donors generously assign copyright for their material to Library & Archives NT at the time of donation or on a specified later date.  
Donors may elect to retain copyright in the materials, and select a licence to describe how their material may be re-used.  The donor may elect to use a Creative Commons licence or a special donor licence.  Material published under a donor licence may generally be copied for non-commercial use, research or study purposes as long as you acknowledge the source of the content and the copyright of the donor.  Additional restriction or permissions required will be noted in the descriptions of the material in our search tools. 
Digital Collections
Material in our digital collections accessed by Territory Stories is generally available for download and use for research or study purposed.  Re-use permissions are granted under a licence agreed with the copyright owner.  Where the copyright owner agrees, material in Territory Stories is licenced for use under one of the Creative Commons licences. 
Some digital material has been collected by projects that have special licence agreements that may have additional restrictions to re-use.
If material is downloaded from Territory Stories, a summary of the re-use permissions is provided at the time of download.
In making materials available online, Library & Archives NT makes every effort to ensure that it has the appropriate rights to provide access to that content. If you find material on the Library & Archives NT websites, social media or another digital platform for which you have not given permission you may request the material be removed under our takedown policy
Government Archives
Copyright in government archives in the custody of Library & Archives NT is owned by the Crown.  Permission to publish government archives must be obtained from Library & Archives NT which acts on behalf of the Crown.  Where government archives are less than 30 years old, permission will normally be sought from the responsible government agency.  Records may include incoming correspondence to the government from members of the community.  The Crown does not hold copyright for this correspondence.  Copyright belongs with the author of the correspondence.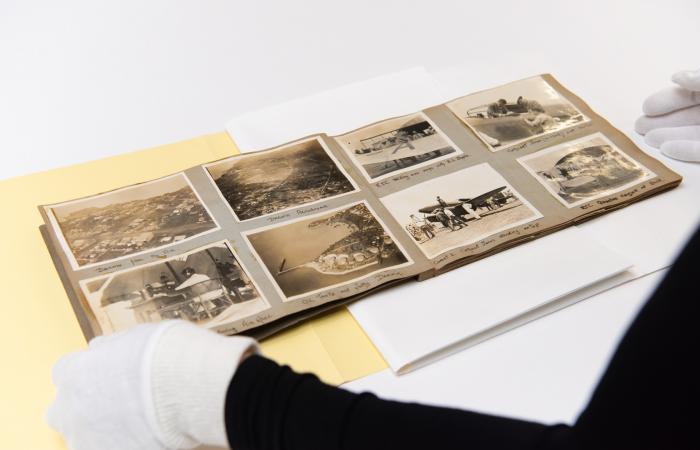 Material in the Public Domain
We support the principle that public domain works should be publicly accessible and available for re-use.  Public domain works are commonly referred to as 'out of copyright'.  Our collections contain a large number of public domain works that are no longer protected by copyright because the duration of copyright has expired: for example any photographs taken before 1955 in Australia are now out of copyright.
We encourage the 'free' use of public domain collection materials by members of the public for reuse, without prior permission, for any purpose – not just for personal, research or study uses - to promote greater opportunities for innovation, engagement, creativity and deeper understanding of our collections.  We request that any user of public domain materials acknowledges Library & Archives NT as the source of the material.
More information on the Creative Commons Public Domain mark is available here.
Acknowledgement & Citations
Published Collections - Physical Material
When using material from our published collections please use the standard citation format required by your publisher or organisation. 
Published Collections - Digital Material
When using material from our digital collections on Territory Stories, we require acknowledgement of the source of the material, the creator/s and collection identifiers.
Library & Archives NT.  Contributor/s, (date published). Title.  Collection Name.  Volume Issue (f relevant). LANT Identifier (i.e. PHO or NTRS number). Item Citation Address (URL in the format https://hdl.handle.net/10070/#####)
For example: Library & Archives NT.  Frey, John (1957).  Snake Bay Settlement Melville Island.  Darwin & NT Collection, PH1025/0005.  https://hdl.handle.net/10070/436572
Unpublished Collections and Government Archives.
Unlike published material, archives are unique and exist at only one location.  Citation conventions have developed over time to describe archival material effectively and meet the requirements of researchers and archives institutions.
Citations of archival material usually include the following elements:  custody, creating agency or individual, series number, series title or description, data range, item number and/or description, and item within and item title or description and date.
For example: Library & Archives NT, Christa Roderick, NTRS 1670/P2, Correspondence, invitations and personal papers,1950-1989, Item 2, Letter from Black & Co, 1952 
See our research guide for more information about Citing Archival Collections. 
Social Media
If you use or adapt our material either online or in another published format, we would love to hear from you on social media using the tags #madewithLANT #LibraryArchivesNT
Copyright Statement
Unless otherwise stated material on this site and in Territory Stories is licensed under a Creative Commons Attribution International Licence 4.0 (CC BY 4.0) where:
copyright is owned by the Northern Territory Library or Library & Archives NT
copyright is owned by the Northern Territory Government
explicitly stated in the description 
Under this licence you are free to copy, distribute, remix and build upon this content as long as you acknowledge the source of the content.