Northern Territory History Grants Program
The Northern Territory History Grants Program provides up to $7,000 to support original research about Northern Territory history.
Administered by Library & Archives NT (LANT), the grants program aims to support original research on Northern Territory history and broaden community understanding of and engagement with LANT's collections.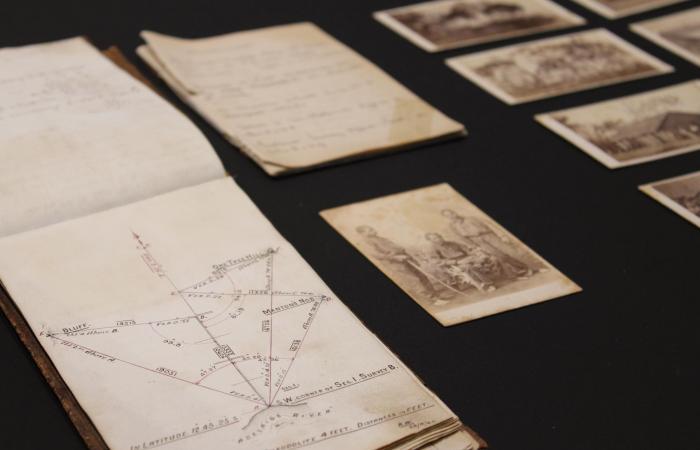 Key Dates:
Grant round opens Monday 3 July 2023.
Applications close Monday 14 August 2023.
Successful applications will be announced December 2023.
How To Apply:
Contact Library & Archives NT to discuss your application 
Submit your application online using GrantsNT by 5pm Monday 14 August 2023.
Who Can Apply:
You can apply if you're a resident of the NT and an individual, a society or a community organisation.
Employees of the Department of Territory Families, Housing and Communities are required to have a completed and approved conflict of interest declaration and management plan before applying. Other NT government employees should refer to their own department's policy requirements before applying.
Northern Territory Associations applying for grants must comply with the Associations Act.
Who Can't Apply:
Territory, state and Federal government agencies are not eligible to apply
Previous NT History Grants recipients who have not acquitted grants are not eligible to apply.
What Can Be Funded: 
The Grants are intended to assist with associated expenses that will be incurred whilst carrying out research projects including:
Travel and accommodation;
Costs associated with printing and publication such as editing fees, design costs, copyright and licencing fees;
Incidental research fees;
Reproduction charges;
Interview fees.
Preference will be given to applications covering topics which have not been researched before, or if the topic  has been researched before, the applicant proposes a new approach or pushes research into new areas. 
What Cannot Be Funded: 
Purchase of equipment and assets
Cataloguing collections
Digitising or reproduction of collections
Professional consulting fees, such as historical consulting fees to undertake research
Costs associated with work that has already been done
Wages
Examples Of Previously Funded Projects:
The following are examples of projects that have received funding in the past.
Historical research for:
Published work such as a book, journal article, written guide
Unpublished or self-published work
Radio program
Video/film or theatrical play
Website
Oral history interviews
EXPLORE PAST HISTORY GRANTS PROJECTS
Image: John Bates Collection 1864-1979, https://lant.on.worldcat.org/v2/oclc/1118670878
Past History Grant Projects:
The annual Northern Territory History Grants Program has funded projects relevant to Northern Territory history for over 30 years.