2019 Northern Territory Literary Awards Finalists Announced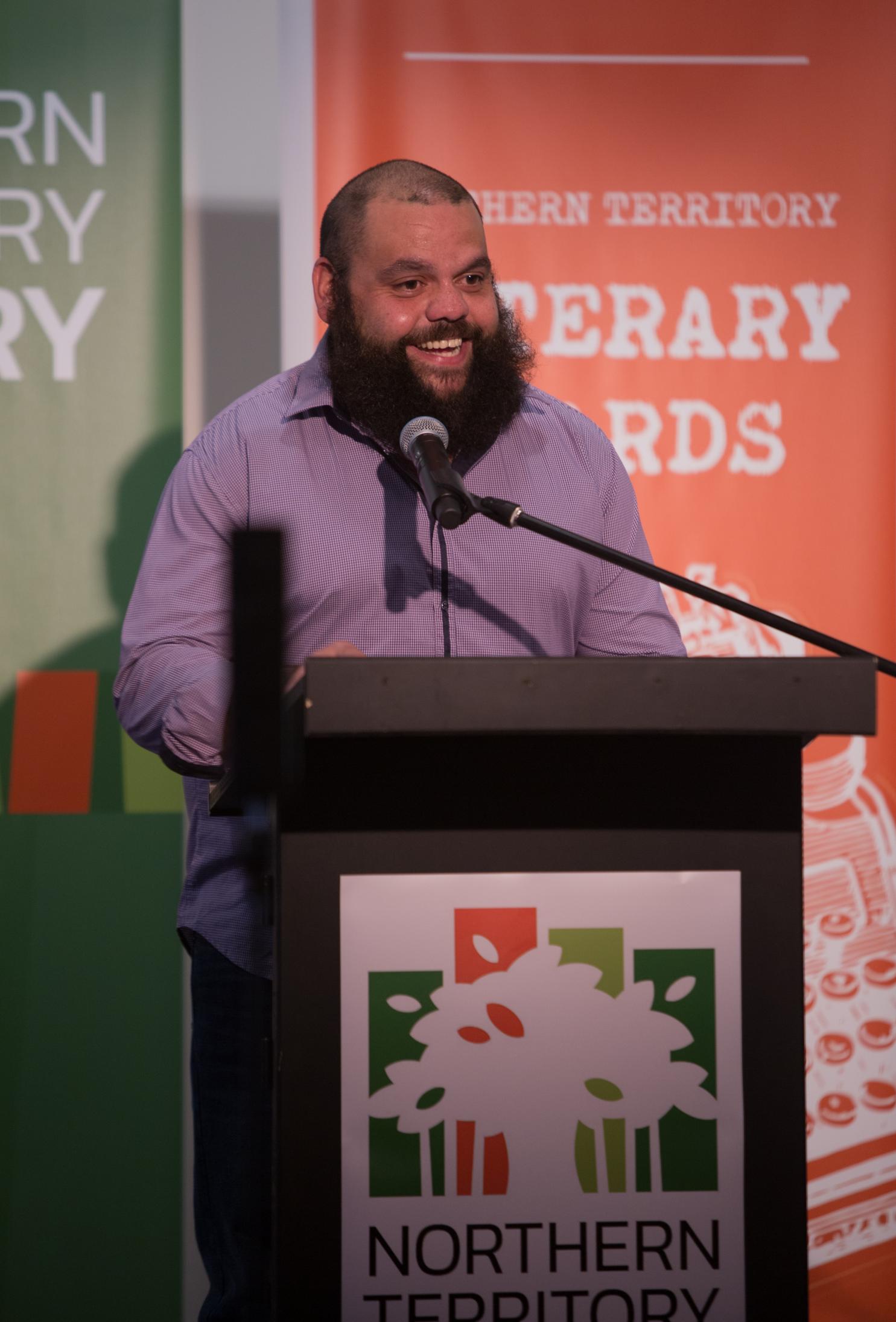 The Northern Territory Library congratulates local Territory writers who have been announced as finalists for the 2019 Northern Territory Literary Awards.
Department of Tourism, Sport and Culture's Senior Director Northern Territory Library and Archives, Patrick Gregory, said the Awards are an opportunity to acknowledge and showcase the breadth of writing talent across the Territory and to celebrate our writing community. 
"We have received over 230 submissions across seven categories with entries from Yuendumu, Yulara, Tennant Creek, Alice Springs and Darwin – it's great to see representation from across the Territory in the Awards.
"Once again the strength and diversity of Territory voices is very much on display" Mr Gregory said.
The annual Northern Territory Literary Awards have celebrated the work of Northern Territory writers for more than 35 years. It is part of an ongoing program of events at the Northern Territory Library that celebrate the achievements of established and emerging writers, storytellers and prominent Territorians.
Winners will be announced and presented with their prizes at a ceremony held at the Northern Territory Library on Wednesday 24 July. This free event is open to the public, bookings required. 
Winners and finalists will have their work published in an annual publication that will be available online or in printed form at the Library following the ceremony. 
The 2019 Northern Territory Literary Awards shortlist include:
Brown's Mart Theatre Award
Not all dreams wear capes, Thomas Midena
One More Hour, Mary Anne Butler
The Mission, Kristy Schubert
Charles Darwin University Creative Non-Fiction Award 
On Eagles' Wings, Stephen Enciso
Still Flossing, Roland Bull
The Birds, James Murray
Charles Darwin University Essay Award
Bush Court: Rough justice at courts in remote Indigenous communities, Julian Murphy
Greater Expectations: prison writing and its effect on prison transformation, Adelle Sefton-Rowston
The Effects of Online Sexual Activity on Adolescent Development and its Implications for Northern Territory Middle and Secondary Schools, Jacob Fajzullin
Flash Fiction Award
Being Aunty May, Romany Maunder
Shared Risk, Liz Bennett
The Colours of an Arm, Lee Frank
The Masked Lapwing, Worthington Smelling
Kath Manzie Youth Award
A Liar's Colour, Elisha Pettit
A Meal, Fleur Liveris
red bees/blue sea, Leila Heinrich
NT Writers' Centre Poetry Award
'Forgotten' history, Meg Mooney
Lyapirtneme/No return, Susan Fielding
Melting snow, Carol Maxwell
nightcliff, Penny Drysdale
Sick of Her Flowers Trilogy, Catherine Parsons
What doctors think about when they close their eyes, Johanna Bell
Zip Print Short Story Award
Centring, Glen Hunting
Going the Distance, Barbara Eather 
Sam, Stephen Enciso
 
Photo: 2018 Award Ceremony, MC Patrick Ah Kit welcoming the authors and audience. Photography by Oliver Eclipse.