Oral History Search
Libraries & Archives NT Oral History Search provides a search interface for abstracts of Oral History interviews.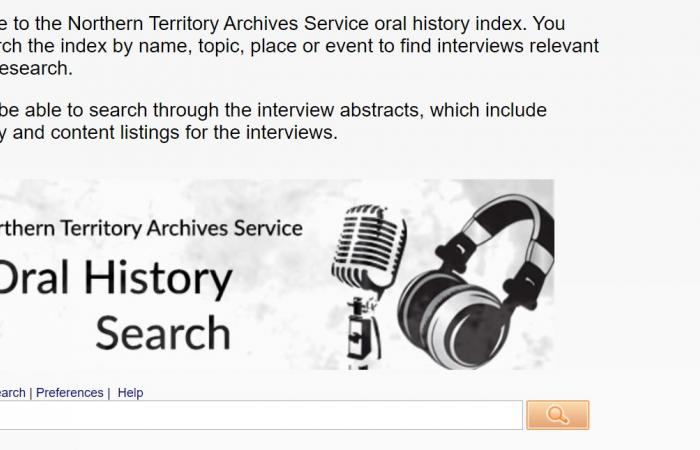 Library & Archives NT's Oral History Search allows you to search abstracts of oral history interviews, which include summary and content listings.
You can search the index by name, topic, place or event to find interviews relevant to your search.
Once you have identified an oral history of interest, you can make a request to listen to it or request a copy of it through our Copying Service.
Not all our Oral Histories can be discovered through the Oral History Search. If you would like a search of the full Oral History Collection performed, you can make a request through our ASK US service.
Explore our Oral History Collection.