Portrait of a Senior Territorian
9 November 2019 - 15 December 2019
Exhibition Details
Date

9 November 2019 - 15 December 2019

Location

Northern Territory Library, Parliament House, Darwin

Cost

Free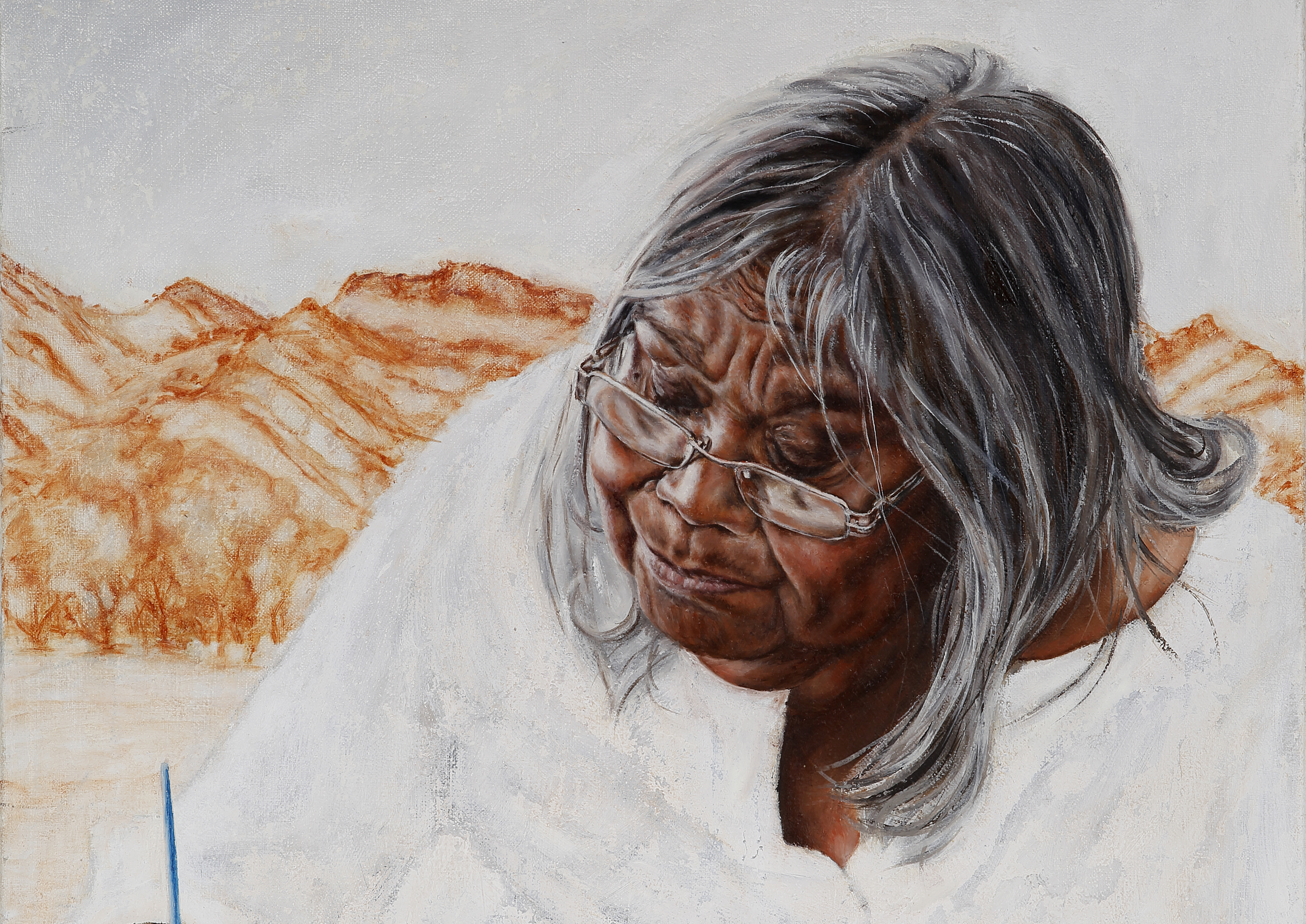 The Portrait of a Senior Territorian Award and exhibition celebrates the significant contributions senior Territorians make to our community and recognises outstanding Territory artists. There are four award categories including: First prize $7,000 Acquisition Award, Second prize of $2,000, Third prize of $500 and People's Choice prize $1000.
Held annually since 1999, the award and exhibition encourage the pursuit and attainment of excellence in creative endeavour by Territorian artists. Each year, the Portrait of a Senior Territorian draws Territory wide interest and participation. Award winners, chosen by an esteemed panel of judges, will be announced on Friday 8 November with the exhibition running until Sunday 15 December. The People's Choice Prize is determined by public votes submitted across the exhibition period and announced at the close of the exhibition. Cast your vote online or at the exhibition. 
Dr. Al Strangeways portrait titled Hills: Kathleen Wallace and the Dancers. Winner of the Acquisition Award, 2018 Portrait of a Senior Territorian Art Award.