'You never know what you might find', 20 years with the Archives
Tuesday, 8 October, 5:30pm - 7:00pm
Event Details
Date

Tuesday, 8 October, 5:30pm - 7:00pm

Location

Northern Territory Archives Centre, Millner

Cost

Free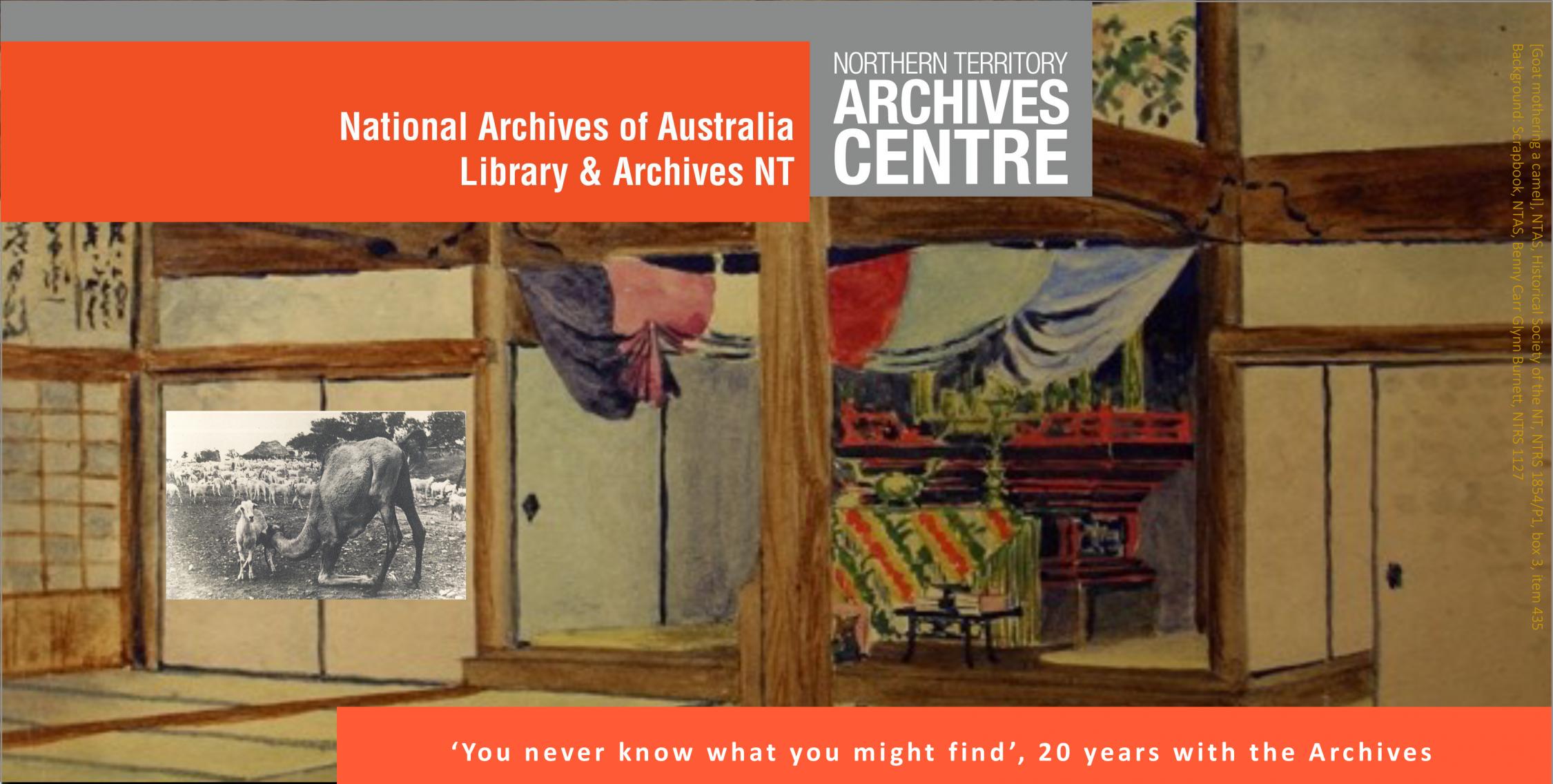 Description
Françoise Barr started working as a Reference Archivist for the Northern Territory Archives Service in the year 2000. It was a new millennium and the start of a new job.
Now, twenty years later, and on the eve of retirement, Françoise will share with us reflections on her work at the Archives. She will be touching on the breadth of the collections and on some of the fascinating research projects researchers have undertaken using the Archives. She will also tell us about amusing and dramatic discoveries from the depths of the repository where over 6 shelf kilometres of archival records reside.
The significance of the Archives for the community will be explored from a personal point of view and she will talk about some of the researchers she met over the years.
This event is held at the Northern Territory Archives Centre on Kelsey Cres, Millner. Arrive at 5:15pm for a 5:30pm start.
We anticipate the talk finishing approximately 6:30pm with time for questions afterwards.