'A single voice may awaken many echoes' Chinese merchants in the NT: 1880-1950
Tuesday, 24 September, 5:30pm - 7:00pm
Event Details
Date

Tuesday, 24 September, 5:30pm - 7:00pm

Location

Northern Territory Archives Centre, Kelsey Cres, Millner

Cost

Free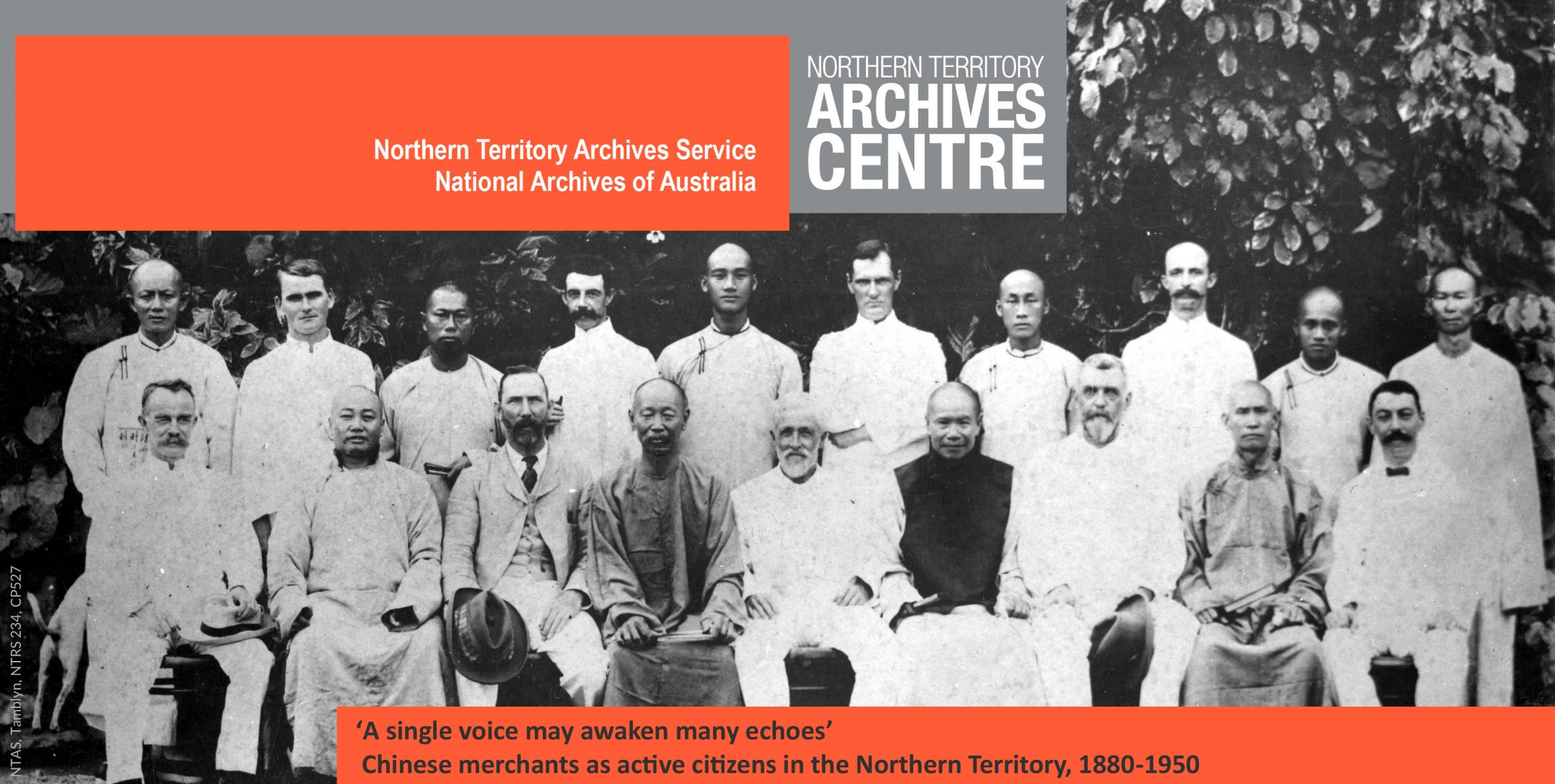 Description
In the late nineteenth to early twentieth centuries the stability and continuity of transnational, transfamilial Chinese business networks facilitated international trade and migration, and Chinese merchants became community leaders and representatives.
This was particularly relevant in the Northern Territory, where Chinese merchants linked the Territory to other Australian Chinese communities and to the world. Chinese merchants assisted authorities with labour supply to the Territory, and they imported goods and exported gold for Chinese immigrants. Territory Chinese merchants were esteemed by local business and political elites. They represented the Chinese community by protesting against discriminatory legislation. The wives, daughters and servants of Chinese merchants gained prominence in business and politics. The story of Chinese merchants and their families makes them noteworthy in Territory history, and in national and global history.
About the speaker:
Natalie Fong is completing her PhD at Griffith University on Chinese merchants and their business networks during the period 1880-1950. She is descended from Northern Territory Chinese patriarchs Fong Sui Wing/Fong How and Lowe Dep. Natalie is also an English and History teacher at Citipointe Christian College, Brisbane, and a sessional lecturer at Christian Heritage College.
This event is held at the Northern Territory Archives Centre on Kelsey Cres, Millner. Doors open at 5:15pm for a 5:30pm start.
Photo credit: NTAS, Tamblyn, NTRS 234, CP527