Revised Date - 'Evenings at the Archives': Roger Steele, 'Droving Days'
Tuesday 19 October | 5:30pm to 7:00pm
Event Details
Date

Tuesday, 19 October, 5:30pm - 7:00pm

Location

Northern Territory Archives Centre, Millner

Cost

Free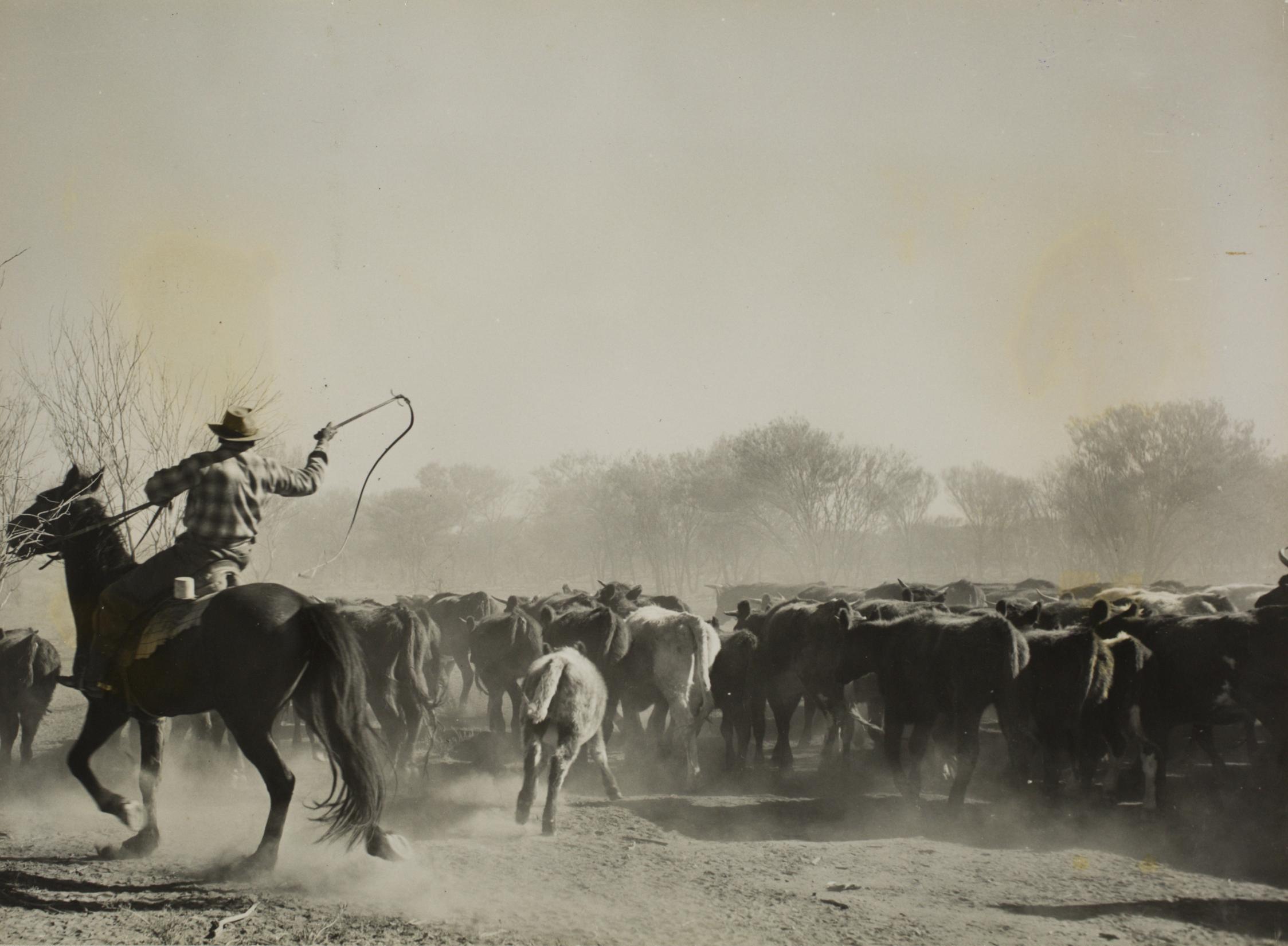 Description
Please note the revised date for this event is now Tuesday 19 October.
Join us at the Archives Centre in Millner on Tuesday 19 October at 5.30pm for Roger Steele's talk Droving Days. 
For almost a century, droving large mobs of cattle overland on horseback was essential to move herds from the Territory's inland to far-distant markets. However by the late 1960s, droving was almost entirely displaced by road train transport. Not long after, mythology gave rise to yarns about droving and the drovers themselves. Droving trips became legendary because of the size of the herds and the unpredictable challenges of keeping cattle alive on the road.
Drawing on his own droving experience between Wyndham, Western Australia and Dajarra in Queensland, Roger will describe his encounters with well-known outback identities and a way of life that will never be repeated. 
Bookings are essential for this event via Eventbrite. Social distancing, as well as other NT Health orders will be followed on the night. 
Image: Cattle muster, c1940s. LANT, Douglas Lockwood Collection, PH0501/0480, https://hdl.handle.net/10070/325910.