Great Air Race Talk - How the Race was Won
Thursday, 31 October, 5:30pm - 6:30pm
Event Details
Date

Thursday, 31 October, 5:30pm - 6:30pm

Location

Northern Territory Archives Centre, Millner

Cost

Free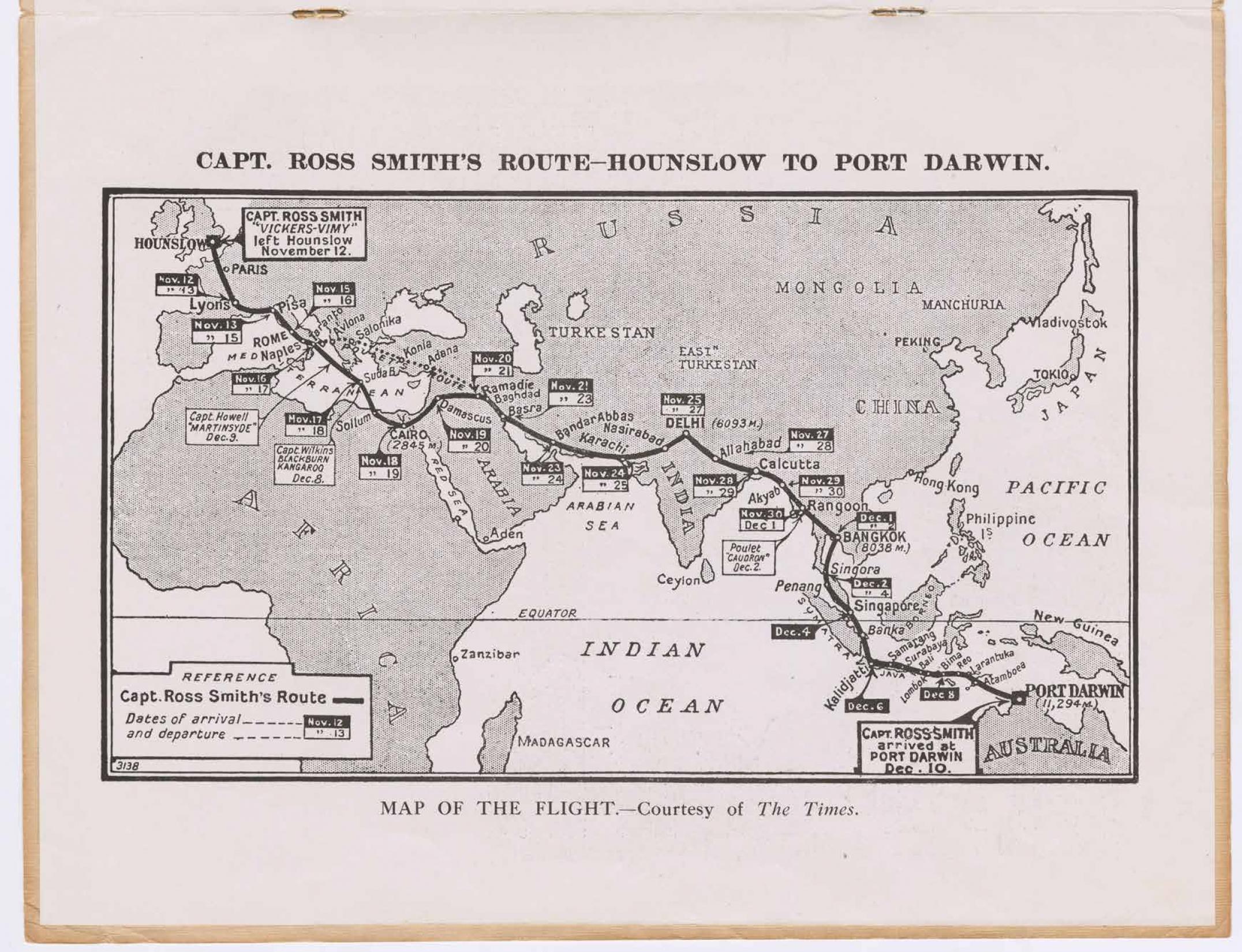 Description
From an ice-cold morning in Hounslow to the steamy heat of Darwin in December, the Vimy crew made their epic aerial voyage. Hear about some of the perils and adventures in between.
Presented by Ken Lai & Fiona Douglas from Darwin Aviation Museum, Great Air Race – How the Race Was Won is part four of a five-part series of Great Air Race Talks, celebrating the centenary of the Great Air Race.
This event is held at the Northern Territory Archives Centre on Kelsey Cres, Millner. 
Great Air Race Talks - Full Program
Image: Lowell Thomas Travelogues present 'The Ross Smith Flight: England to Australia': State Library of South Australia PRG 18/33/3 (page 4)