Great Air Race Talk - A Flight Less Ordinary
Saturday, 26 October, 2:00pm - 3:00pm
Event Details
Date

Saturday, 26 October, 2:00pm - 3:00pm

Location

Library, Parliament House, Darwin

Cost

Free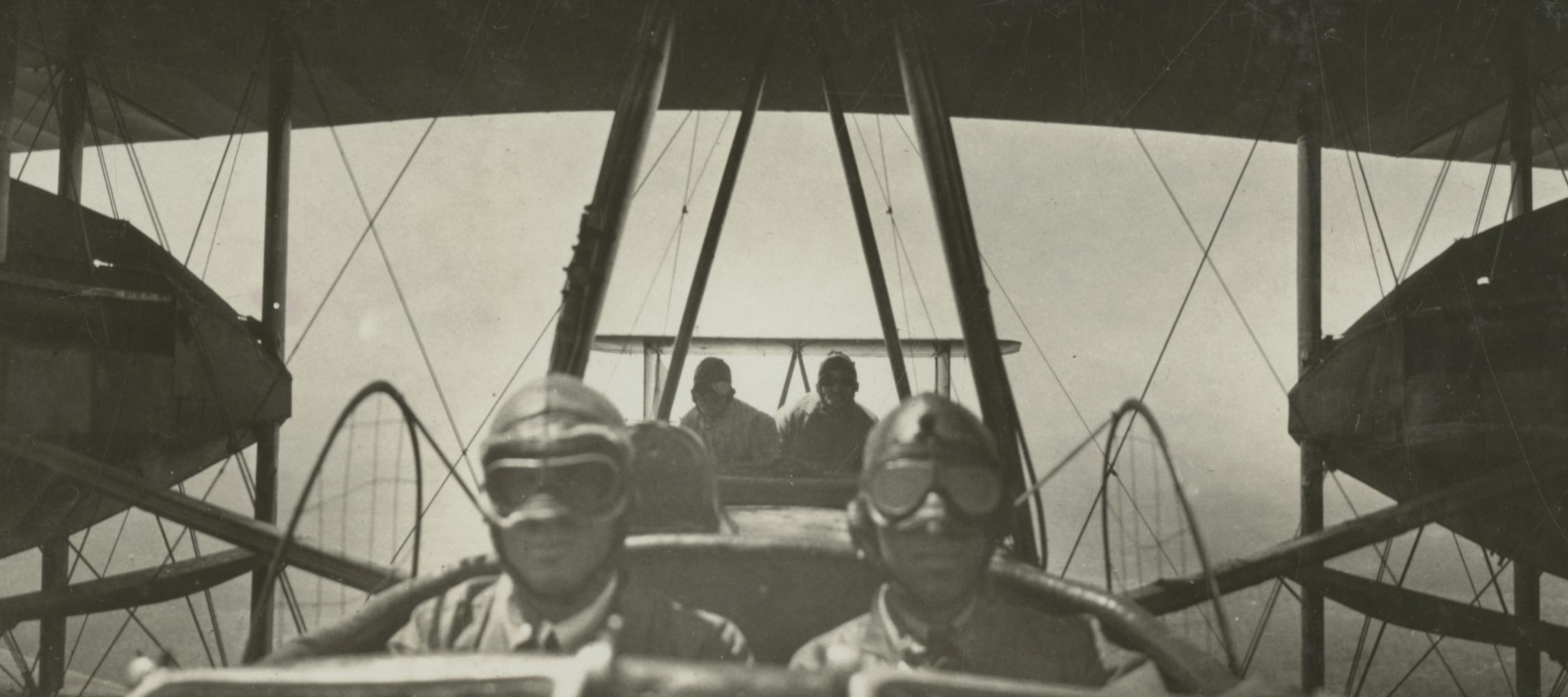 Description
The Great War stimulated development in aircraft and engines. The winning aircraft of the Great Air Race, the Vickers Vimy, was the culmination of these advances. Find out what flying in the Vickers Vimy was really like, from modern-day pilots who flew a replica built decades later.
Presented by Ken Lai from the Darwin Aviation Museum, Great Air Race – A Flight Less Ordinary is part three of a five-part series of Great Air Race Talks, celebrating the centenary of the Great Air Race.
This event is held at the Northern Territory Library inside Parliament House, 4 Bennett St, Darwin. 
Great Air Race Talks - Full Program
Image: View of the crew of the Vickers Vimy, Ross Smith, Keith Smith, James Bennett and Walter Shiers, while flying the Vickers Vimy: State Library of South Australia PRG 18/9/1/47A