'Evenings at the Archives': Brenda L Croft, 'Cultural Archaeology: First Nations historicity, historiography and the Archives'
Tuesday 2 August | 5.30 to 6.30pm
Event Details
Date

Tuesday, 2 August, 5:30pm - 6:30pm

Location

Northern Territory Archives Centre, Millner

Cost

Free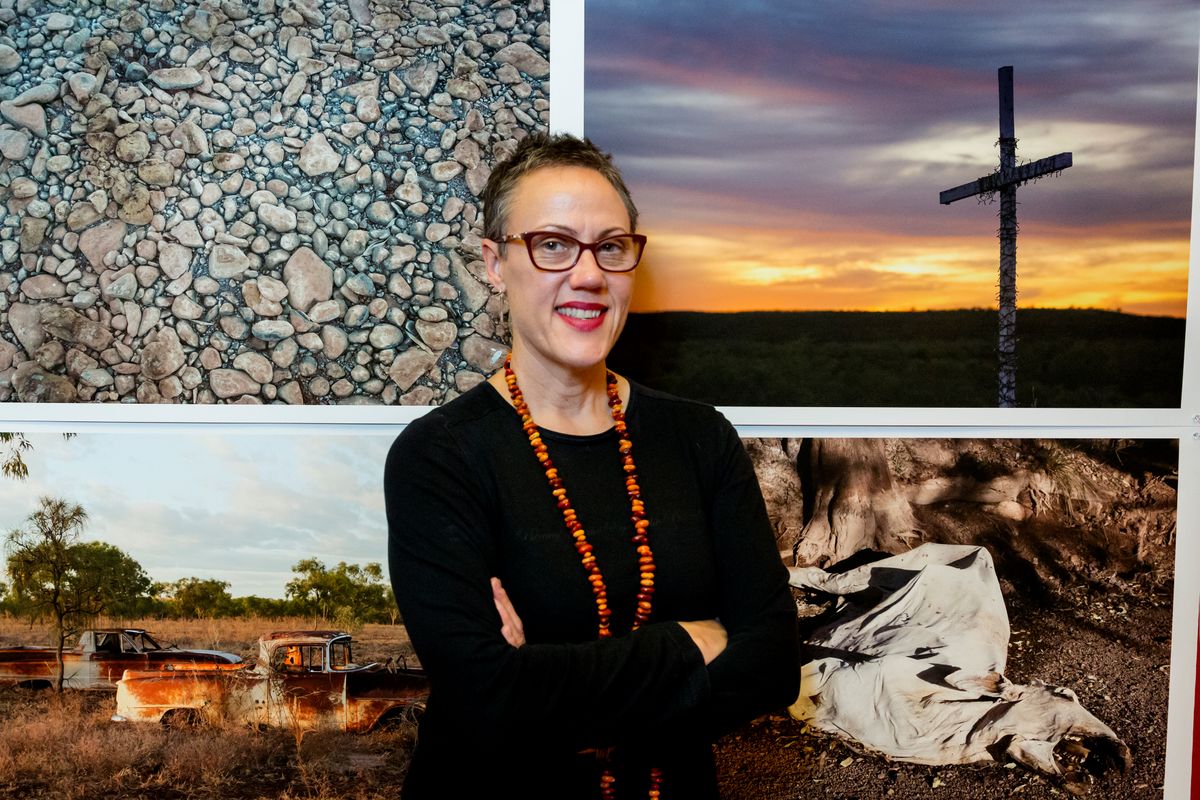 Description
Join us at the Archives Centre in Millner on Tuesday 2 August 2022 at 5.30pm for Brenda L. Croft's 'Evenings at the Archives' talk: 'Cultural Archaeology: First Nations historicity, historiography and the Archives'.
Brenda's presentation will focus on the role of archives – personal, state, territory and federal – in First Nations creative-led research. The focus will be on specific examples from her creative-led doctoral research project, comprising her thesis Kurrwa (stone axe) to Kartak (tin cup, pannikin): hand-made/held-ground and the collaborative exhibition with her patrilineal community: Still in my mind: Gurindji location, experience and visuality. This project is grounded in critical First Nations performative collaborative autoethnography, in ongoing close consultation with her patrilineal family and community members. 
Bookings preferred but not essential via Eventbrite
Brenda L Croft is from the Gurindji/Malngin/Mudburra peoples from the Victoria River region of the Northern Territory of Australia, and Anglo-Australian/ Chinese/German/Irish/ heritage. Since the mid-1980s, she has been a key participant in the Australian First Nations and broader contemporary arts and cultural sectors as a multi-disciplinary creative practitioner - artist, arts administrator, consultant, curator, educator and researcher.
Image: 'Brenda L Croft', 2017. Courtesy of the National Gallery of Australia.