'Conversations with Clare: Paul Everingham and Marshall Perron - Living in the 70s and the Making of a Government'
Wednesday, 8 March, 5:30pm - 7:00pm
Event Details
Date

Wednesday, 8 March, 5:30pm - 7:00pm

Location

Northern Territory Library (inside Parliament House)

Cost

Free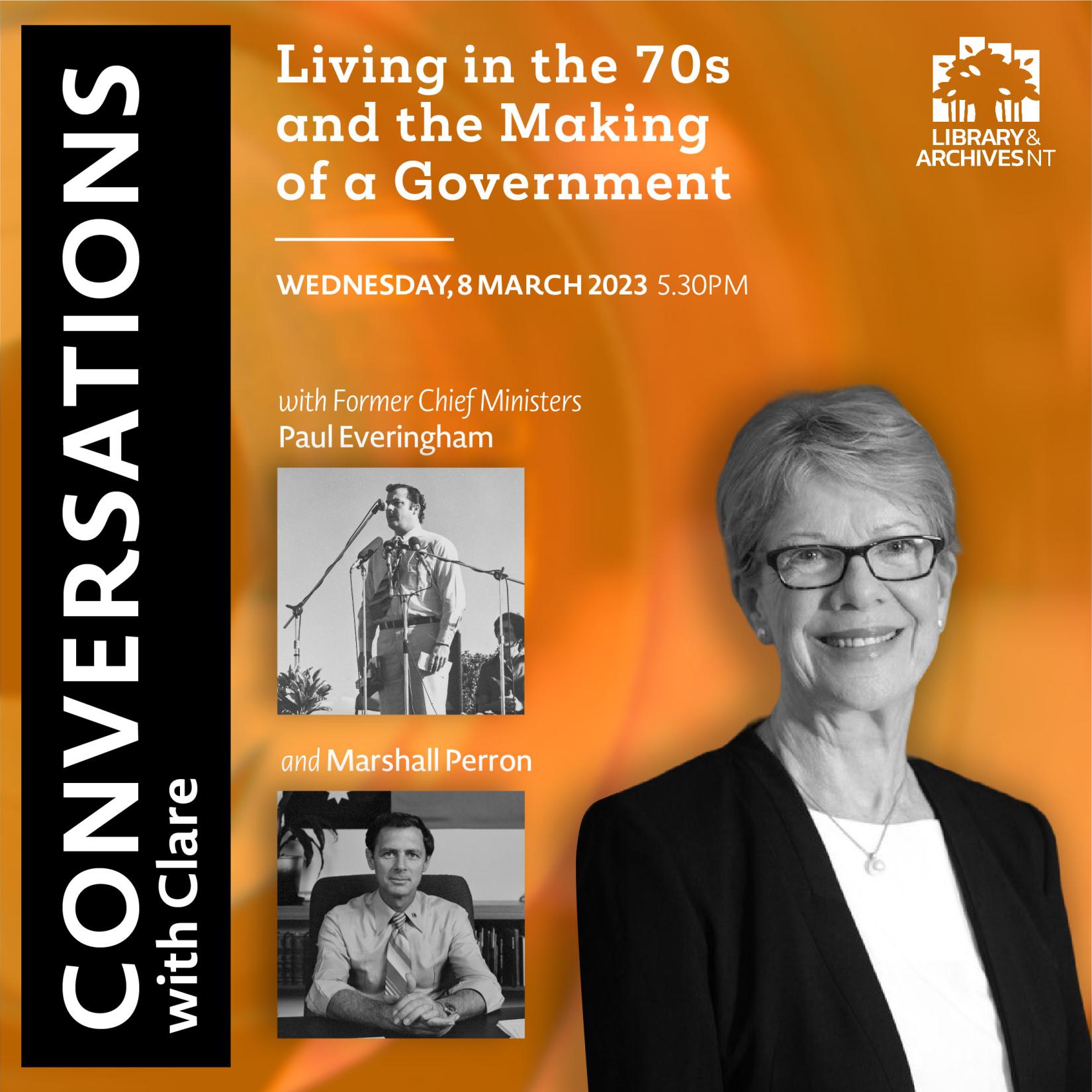 Description
Conversations with Clare is an event series presented over four evenings in March at the NT Library. Clare Martin will be joined each week by guests notable for their work in the Territory in journalism, politics, cultural development and visual arts. Guests will provide their unique perspective on the defining events from the Territory's last 50 years.
In the second event of the series Clare will be joined by two former Chief Ministers Paul Everingham (1978-1984) and Marshall Perron (1988-1995) to discuss why they went into politics, their political leadership during the making of self-government and the impact of significant events in the 70s, including Cyclone Tracy which devastated Darwin two months after the announcement of plans to transfer governance from the Commonwealth to the Territory.  
This will be a unique opportunity to hear from three influential figures in the Territory's political history - an event not to be missed.
Clare Martin is a former Chief Minister, ABC journalist and Broadcaster.