'Conversations with Clare: Clive Hyde and Colin Wicking - The Art of Politics & Life in the Territory'
Wednesday, 1 March, 5:30pm - 7:00pm
Event Details
Date

Wednesday, 1 March, 5:30pm - 7:00pm

Location

Northern Territory Library (inside Parliament House)

Cost

Free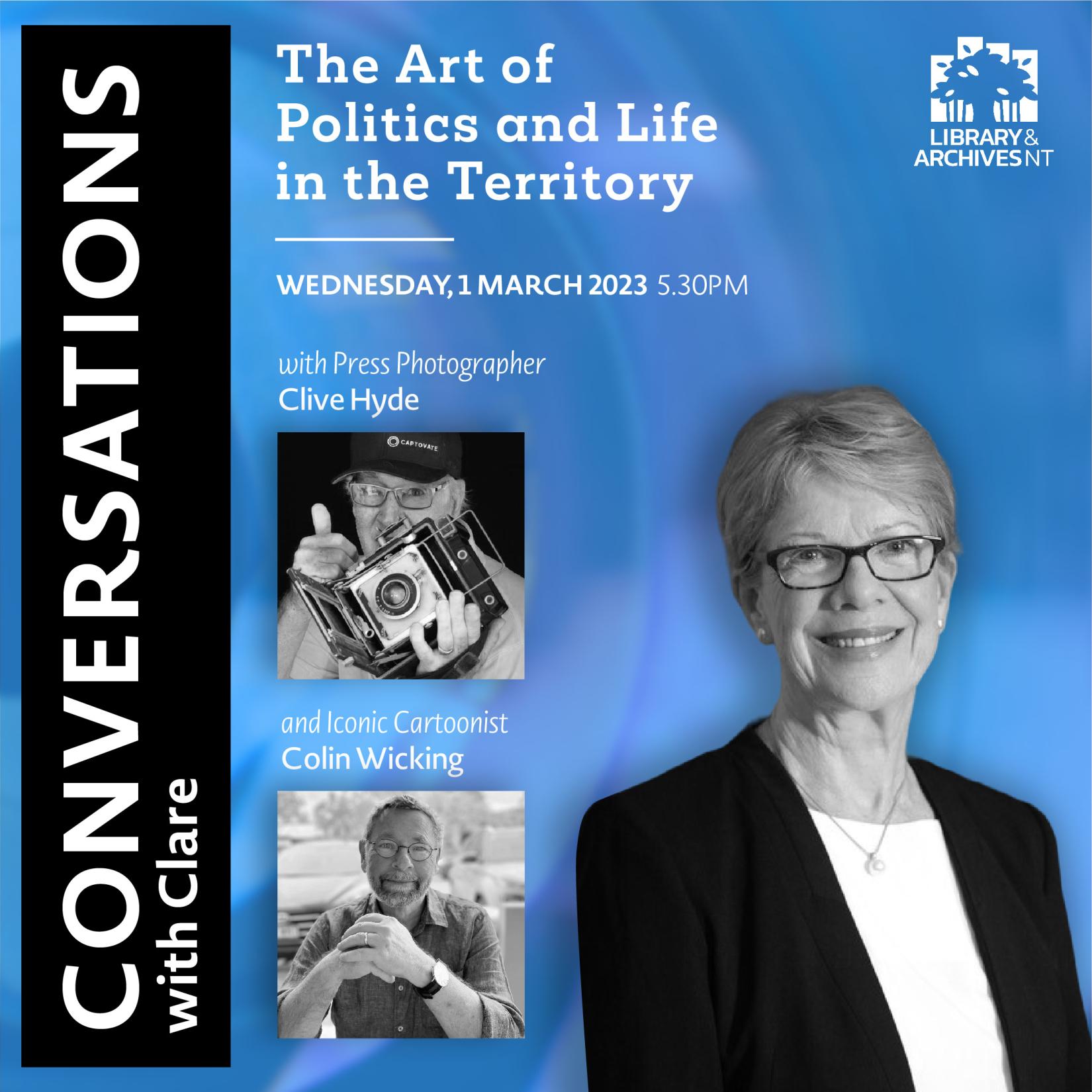 Description
Conversations with Clare is an event series presented over four evenings in March at the NT Library. Clare Martin will be joined each week by guests notable for their work in the Territory in journalism, politics, cultural development and visual arts. Guests will provide their unique perspective on the defining events from the Territory's last 50 years.
In the first event of the series Clare will be joined by two renowned personalities in the world of visual media, press photographer Clive Hyde and iconic cartoonist Colin Wicking.
Both guests shared a significant portion of their careers at the 'NT News' from the 1980s onwards, Clive as Picture Editor and Colin as Editorial Cartoonist, during which time they captured the people, stories and the political ups and downs of life in the Territory.
While reflecting on a curated selection of images, Clare will explore the speakers' views of the Territory's identity, how it has changed over time and ideas and themes that have influenced their work.  
Clare Martin is a former Chief Minister, ABC journalist and Broadcaster.