'Conversations with Clare: Chips Mackinolty and Therese Ritchie - Art as Political Commentary'
Wednesday, 22 March, 5:30pm - 7:00pm
Event Details
Date

Wednesday, 22 March, 5:30pm - 7:00pm

Location

Northern Territory Library (inside Parliament House)

Cost

Free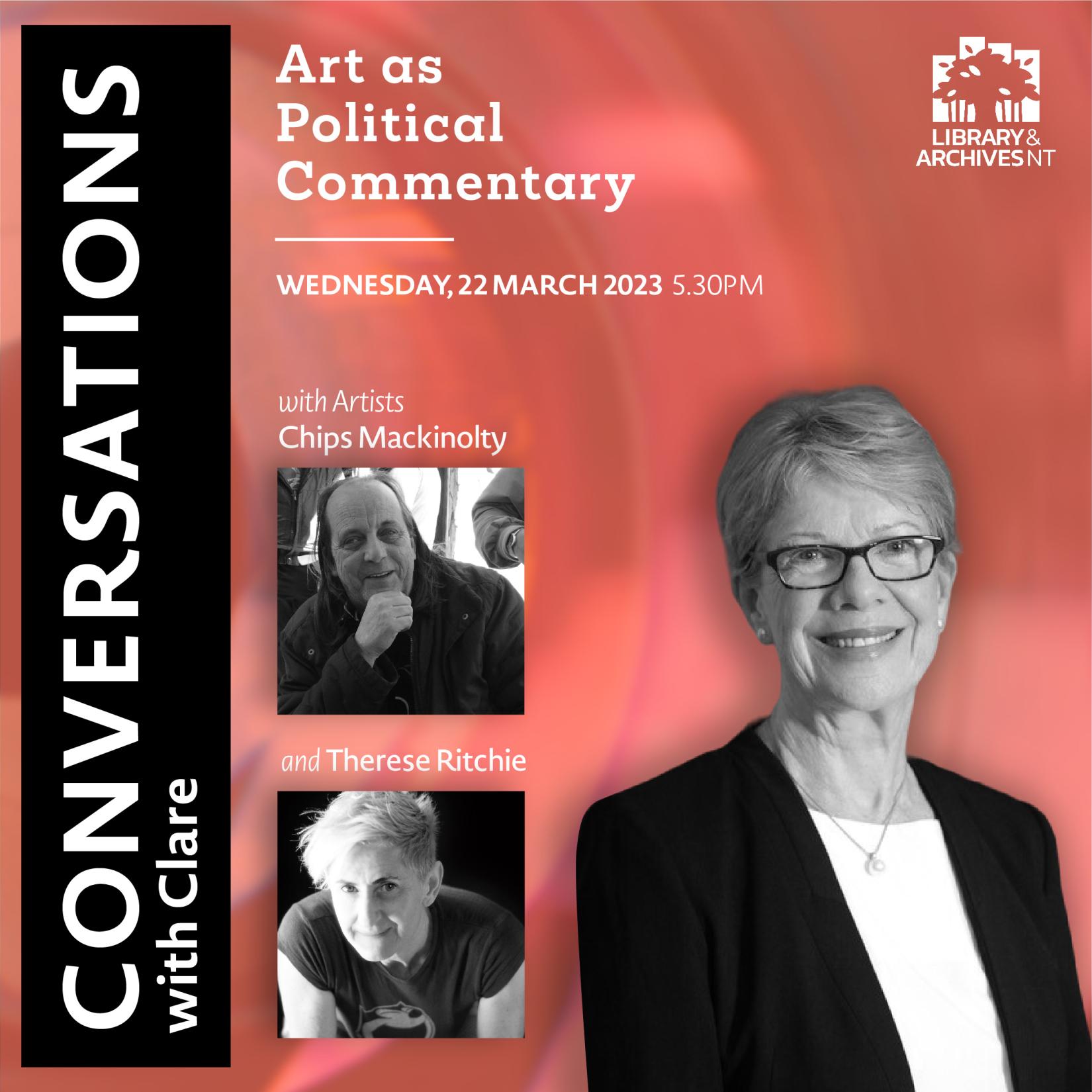 Description
Conversations with Clare is an event series presented over four evenings in March at the NT Library. Clare Martin will be joined each week by guests notable for their work in the Territory in journalism, politics, cultural development and visual arts. Guests will provide their unique perspective on the defining events from the Territory's last 50 years.
In the final event of the series Clare will be joined by two iconic NT artists Chips Mackinolty and Therese Ritchie. This conversation will focus on their influential approach to social and political commentary on key issues and events.
Chips and Therese were directors of Green Ant Research Arts and Publishing, the go-to place for Aboriginal organisations for print media, newsletters, logos and T-shirts throughout the 1990s. Their shared career path as artists, graphic designers, writers and advocates has culminated in a powerhouse of art activism over the past 30 years.
Clare Martin is a former Chief Minister, ABC journalist and Broadcaster.