In-Conversation: Tennant Creek Truths
Wednesday, 9 October, 5:30pm - 7:30pm
Event Details
Date

Wednesday, 9 October, 5:30pm - 7:30pm

Location

Library, Parliament House, Darwin

Cost

Free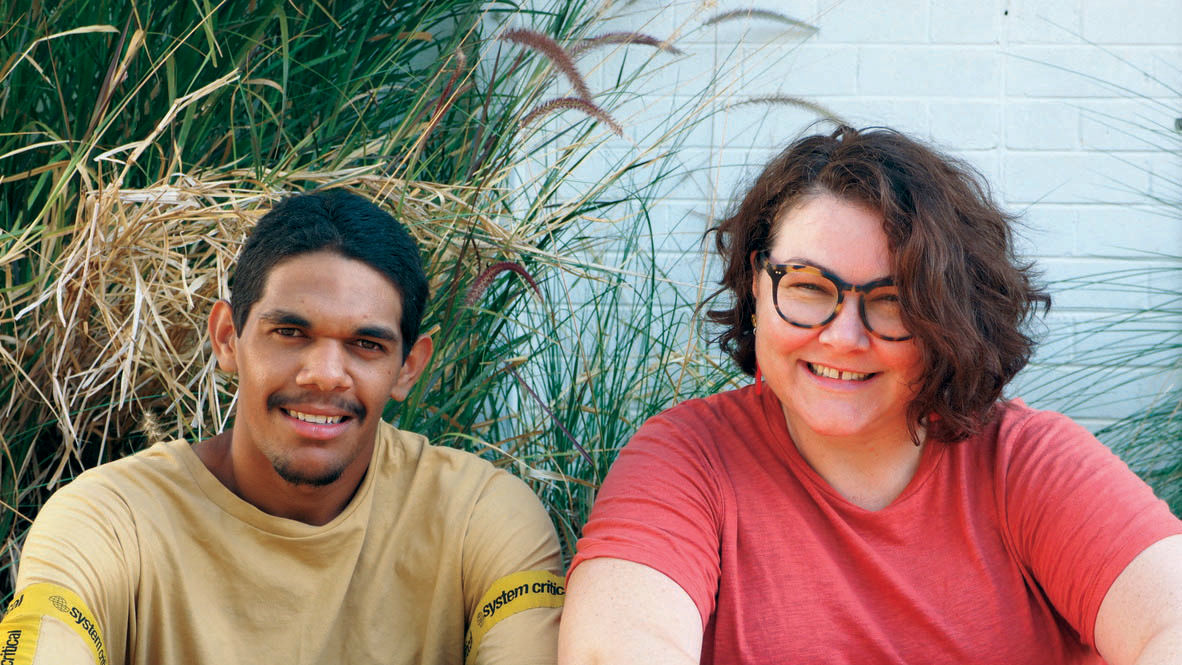 Description
Join 2019 Northern Territory Library Creative in Resident Alicia Scobie in-conversation with young Warumungu man and Nightcliff Tigers football player: Liam Holt-Fitz as part of her project titled Tennant Creek Truths. 
The event, facilitated by Anneke Barnes, Assistant Director, Access and Engagement, aims to share a differing perspective of life in Tennant Creek, one of positivity, love and hope from important Territorians who have lived and still live in this remote Territory town and surrounding communities.
"Negative and unhelpful rhetoric appears to have a hold on Tennant Creek and it is not fair for Territorians and the nation to have this view of a remarkable town and its enduring, compassionate and loyal community members." - Scobie 2019
The Creative in Resident program is an ArtsNT initiative that provides support for three Northern Territory artists or creative practitioners to take up a residency in three Northern Territory cultural collecting institutions. 
The tours are held at the Library inside Parliament House, 4 Bennett St, Darwin. Seating from 5:15pm for a 5:30pm start.
Image of Liam Holt-Fitz and Alicia Scobie. Courtesy of Alicia Scobie.