Book Talk: Don Watson 'The Passion of Private White'
Wednesday 30 November | 5.30pm - 6.30pm
Event Details
Date

Wednesday, 30 November, 5:30pm - 6:30pm

Location

Northern Territory Library (inside Parliament House)

Cost

Free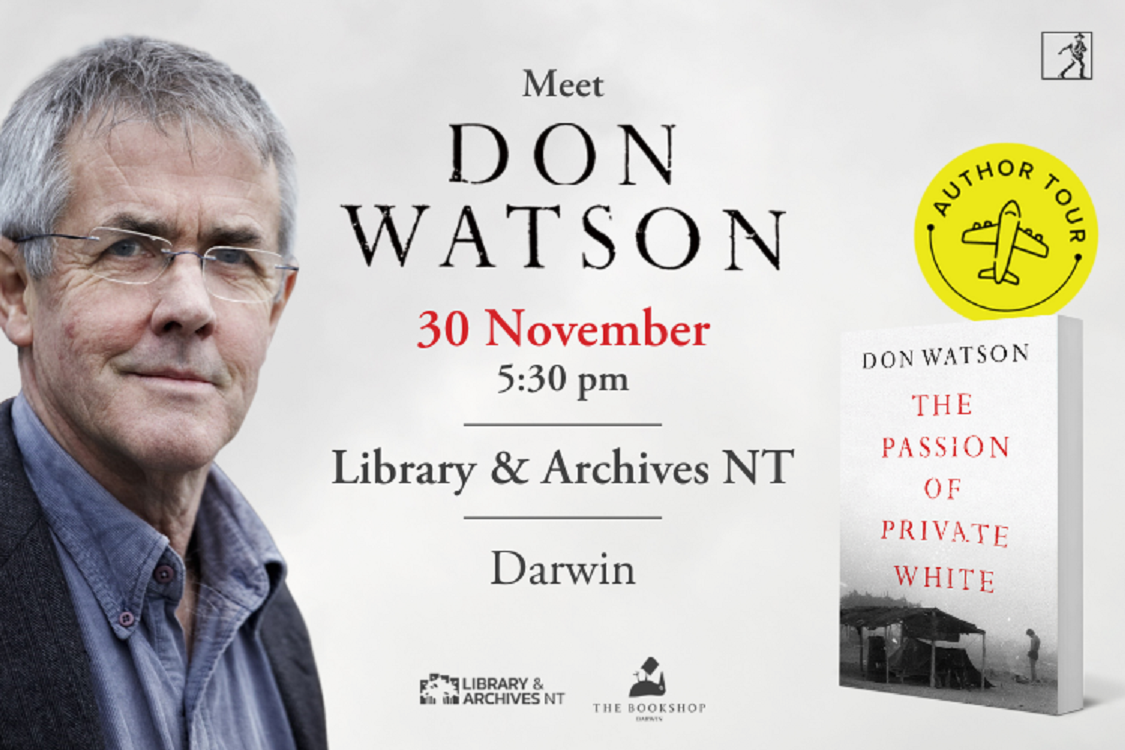 Description
Join us for a talk with acclaimed author Don Watson focusing on his new book The Passion of Private White, Wednesday 30 November from 5.30pm.
The Passion of Private White describes the meeting of two worlds: that of the intensely driven anthropologist Neville White, and clans from remote northern Australia with whom he has lived and worked for half a century, mapping their culture and history in breathtaking detail.
Over five decades White recorded the customs, laws and language of the Yolŋu people of Donydji in north-east Arnhem land juggling the demands of Western modernity and trying to transcend the mental scars inflicted on the battlefields of Vietnam.
Don Watson has had his own fifty-year relationship with Neville White, since meeting him as an undergraduate in Melbourne. This book is the result: moving, enlightening, devastating and inspiring, it is a towering achievement, a poignant insight into both our recent and our deep history, the coloniser and colonised – indeed into the human condition itself.
Bio: Don Watson's bestselling titles include Recollections of a Bleeding Heart: Paul Keating Prime Minister, Death Sentence and The Bush, which won the Indie Book of the Year and the NSW Premier's Literary Award. An acclaimed speechwriter and screenwriter, he is also beloved for his columns and essays on Australian and American politics.