Catalogue
The Libraries & Archives NT catalogue provides a search interface for published collections, Personal and Community Archives and eResources.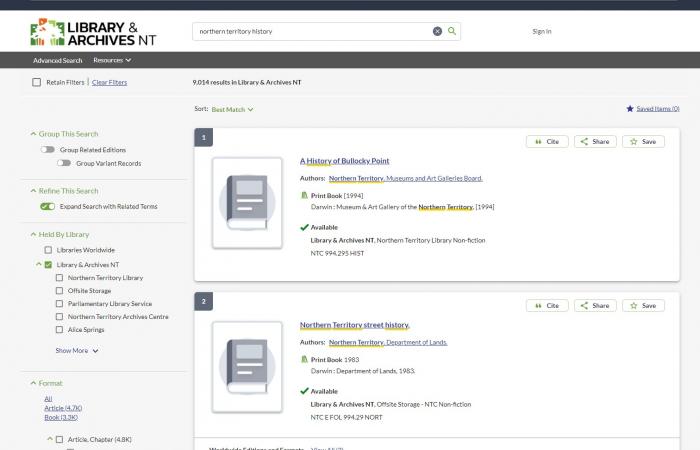 Library & Archives NT's catalogue allows you to search our collections and the catalogues of other collecting institutions in Australia and worldwide. 
The catalogue includes information about items in our collection including:
books 
periodicals
maps
AV material
Personal and Community Archives
digital legal deposit items
You can also search other databases through the catalogue such as: 
Informit and EBSCO databases subscribed to by Library & Archives NT
Items deposited to the National edeposit service (NED)
Some digital material may be restricted to onsite access.  You may be required to log in using your Public Library membership when you are offsite.  You can find more information about eResources here.
Library & Archives NT hosts catalogues for members of the LibrariesNT consortia. You can search the catalogues of all members of the LibrariesNT consortia with a single search.