We're taking a break this festive season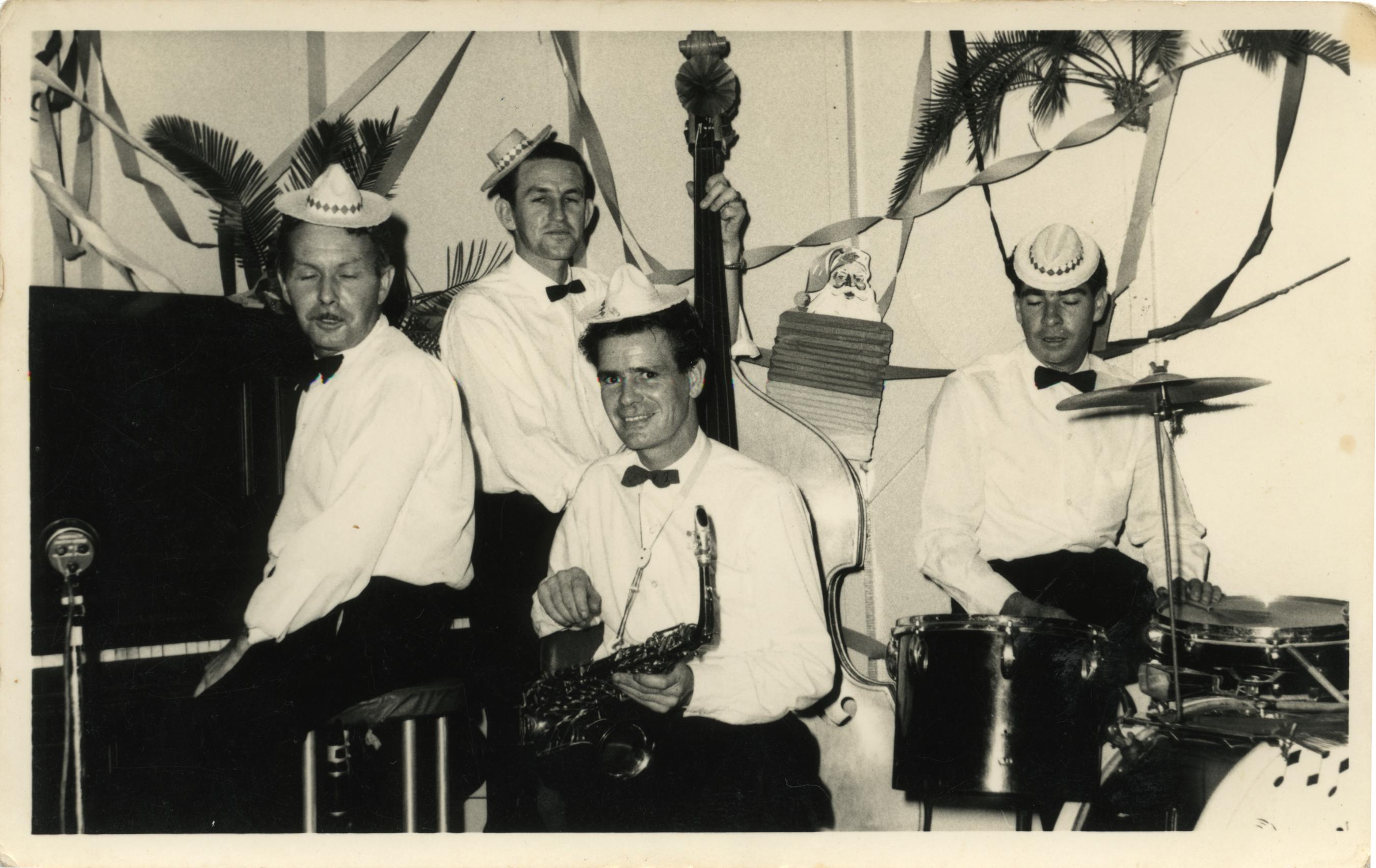 We'll be taking a short break over the festive season, we hope you can too!
Our last day at the Northern Territory Archives Centre is on Friday 20 December and the Northern Territory Library's last day is Sunday 22 December. We will all be back from Thursday 2 January 2020.
From everyone at Library & Archives NT, a big thank you to all our presenters, supporters, community and event partners, donors, contributors, volunteers and visitors for your generosity and ongoing support. We look forward to welcoming you back into Library & Archives NT venues and connecting with you online in 2020!
Photo: Band at party. 1960. Howard Truran Collection. PH0406/0763