Walk Down Memory Lane officially open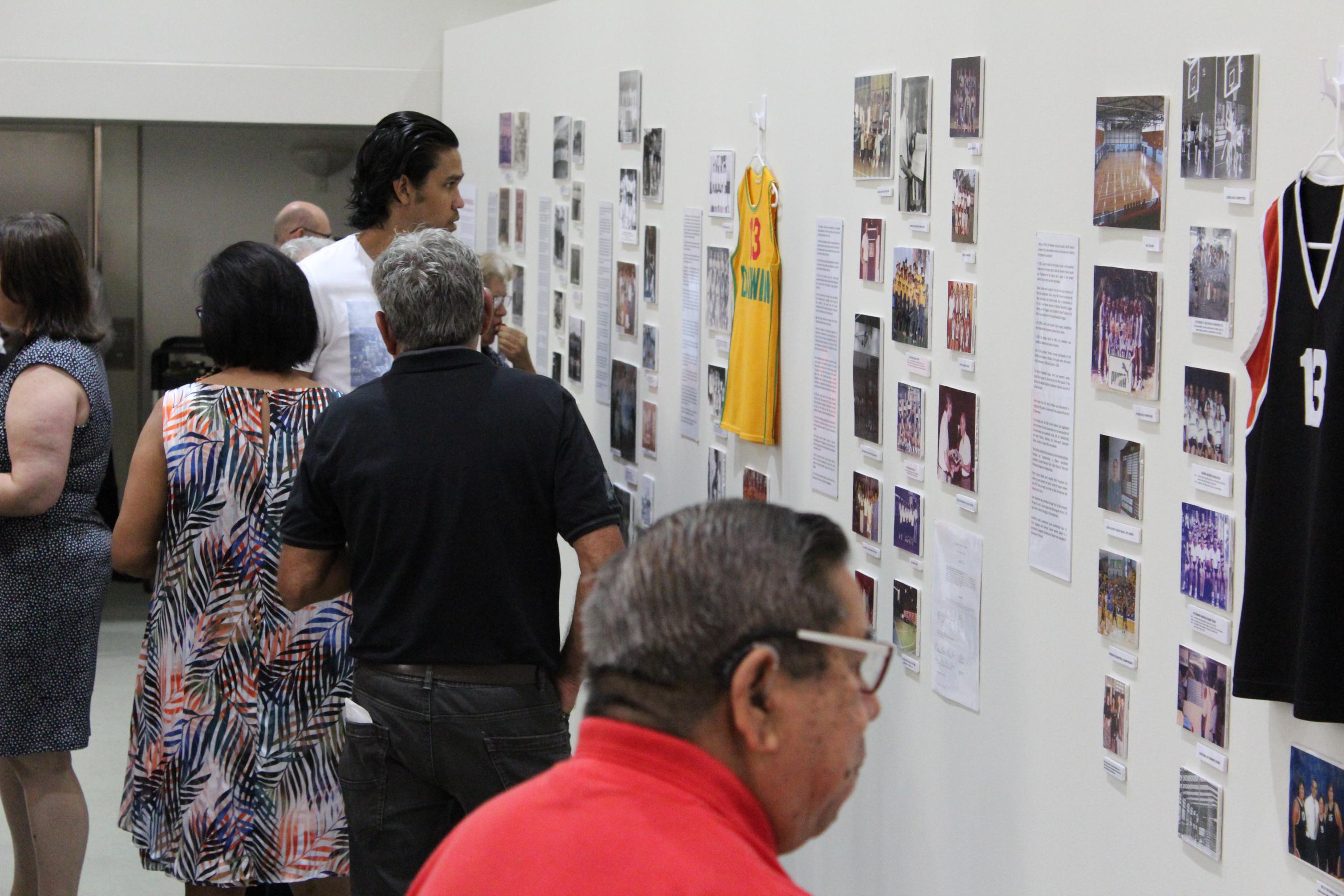 Maisie Austin's exhibition Down Memory Lane…70 years of Basketball in Darwin has been officially opened at the Northern Territory Library.
Coinciding with the Arafura Games, the exhibition looks back at the history of basketball; from 1948 when official competition began, through its time at the Daly Street courts when a rolled ankle on hard concrete was common place and finally how the sport has grown to the competition we know today. 
"We love hosting this exhibition as it showcases yet another element of the rich history of Darwin and the Territory" says Anneke Barnes, Assistant Director Collections and Engagement at Northern Territory Library. 
A prominent Darwin figure and Life Member of the Darwin Basketball Association, Maisie Austin has been researching the history of basketball in Darwin for many years.  Ms Austin has drawn on records in the Northern Territory Library, interviews, newspaper articles and photos collected over the years, and from her own experience as a past President, representative player, coach and referee to put this exhibition together.
"What we have learnt from Maisie's research is that basketball represented not only the sport itself but family, friends, community, support and a sense of belonging" says Ms Barnes. 
The exhibition is on display until 26 May. 
The Library will be hosting an In-conversation with Maisie Austin and Sandra Lew Fatt on 15 May 2019 to hear basketball stories from 'old Darwin' and about the growth of basketball in Darwin over 70 years.