Innovative pilot in Galiwin'ku Community Library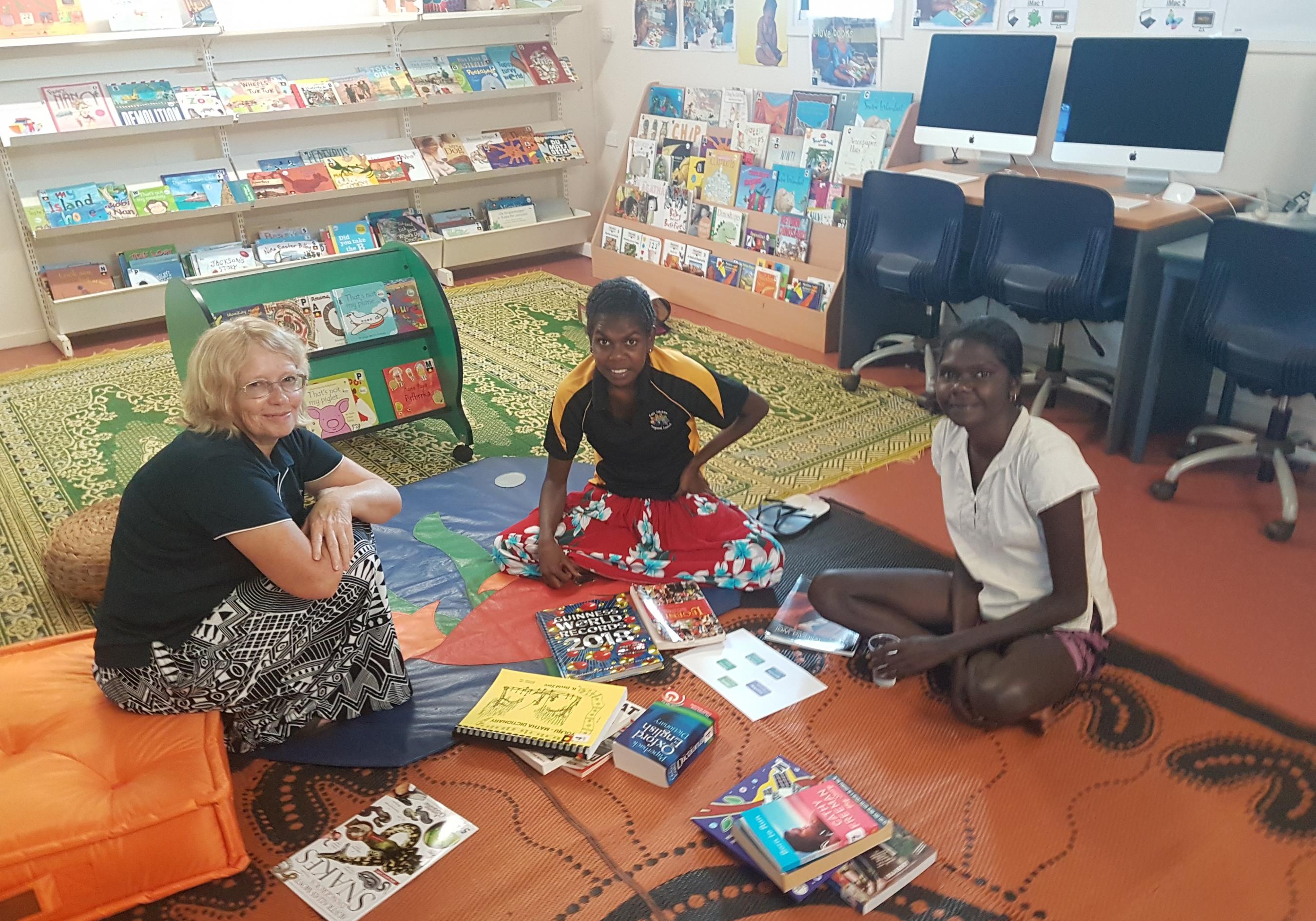 Innovative pilot in Galiwin'ku Community Library: classifying library collections according to local cultural concepts 
A revolutionary new classification system is changing the way the remote community of Galiwin'ku on Elcho Island utilises their local community library.
The Northern Territory Library and East Arnhem Regional Council have partnered to develop a new way of classifying Aboriginal community collections in Yolŋu Matha according to local cultural concepts at the Galiwin'ku Community Library.
It is believed this is the first time in Australia that a public library has arranged its collections using Aboriginal cultural concepts rather than Western classification systems, such as the Dewey Decimal System.
Department of Tourism and Culture's Senior Director of NT Library and Archives, Patrick Gregory, said using Western classification systems like the Dewey Decimal System in Aboriginal Community Libraries can be a barrier to the community using the collection. 
"Classifying knowledge according to local Aboriginal concepts is an innovative step towards creating libraries that engage and empower local communities," Mr Gregory said. 
"This classification scheme has been developed with Galiwin'ku Community Library Officers, particularly Ms Pilar Cubillo, in consultation with the community and endorsed by the Local Authority.
"The new classification scheme, started in 2017, sorts the collection into six different categories. 
"This is a wonderful example of local partnerships between the Northern Territory Government and local government creating great outcomes for communities."
Maeva Masterson, Manager of Library Sector Services said the scheme has been deemed a success by the community and partners.  
"After implementing the new classification system, we found a strong sense of community pride and ownership of the library," Ms Masterson said.
"It's really exciting to see how such a seemingly small thing such as naming knowledge according to local concepts can have such a positive impact on community members. Rather than spending time trying to understand how to search their collection, community members can now simply enjoy the library and look for books easily and in language. It's a Yolŋu way."
The Northern Territory Library is now looking to expand the program to other community libraries in the Territory with a number of other libraries already eager to take part.
Earlier this month Maeva Masterson, Manager of Library Sector Services and Carol Stableford East Arnhem Council's Regional Manager Children, Families & Library Services presented their work at the Asia-Pacific Library and Information Conference 2018. Read the Abstract from their presentation.