Celebrating NAIDOC Week at the Northern Territory Library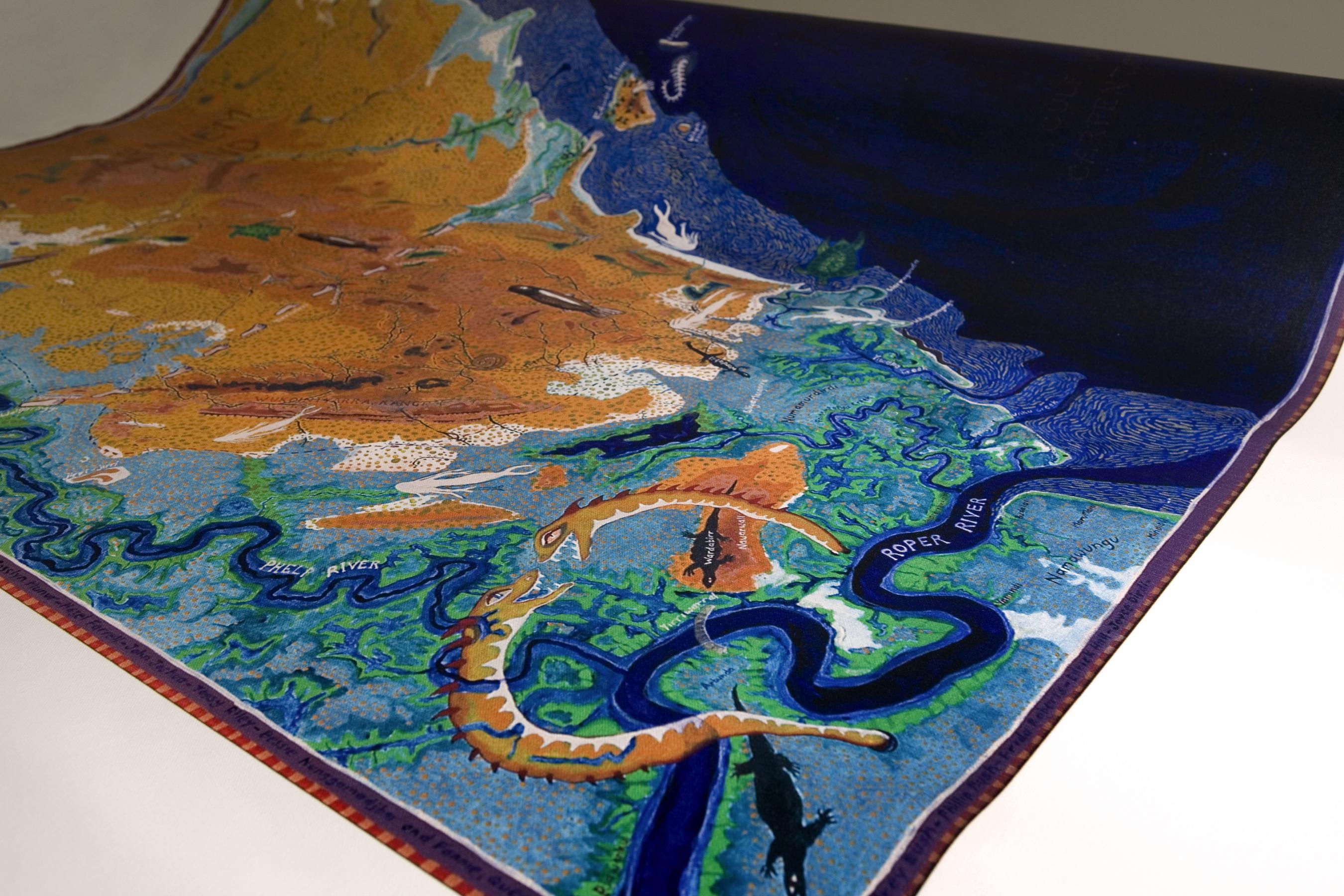 Coinciding with NAIDOC Week The Carpentaria Mapping Project exhibition is an extraordinary collaboration between Traditional Owners from the Gulf of Carpentaria and Melbourne artist and author Simon Normand. 
The theme for 2019 NAIDOC Week is 'Voice. Treaty. Truth. Let's Work Together for a Shared Future'. Simon Normand first visited Ngukurr, on the banks of the Roper River in Arnhem Land, in 1996. Over many years, Normand worked with Marra, Wandarrang, Waagilak, Nunggubuyu and other Elders to paint these visually stunning maps rich in local cultural knowledge and stories for Country. They offer insights into the history and events that have shaped the Gulf of Carpentaria region over the course of time.
The Carpentaria Mapping Project exhibition is also our latest offering as part of the 2019 United Nation's International Year of Indigenous Languages.
Exhibition open during Library opening hours.