Celebrating the centenary of the Great Air Race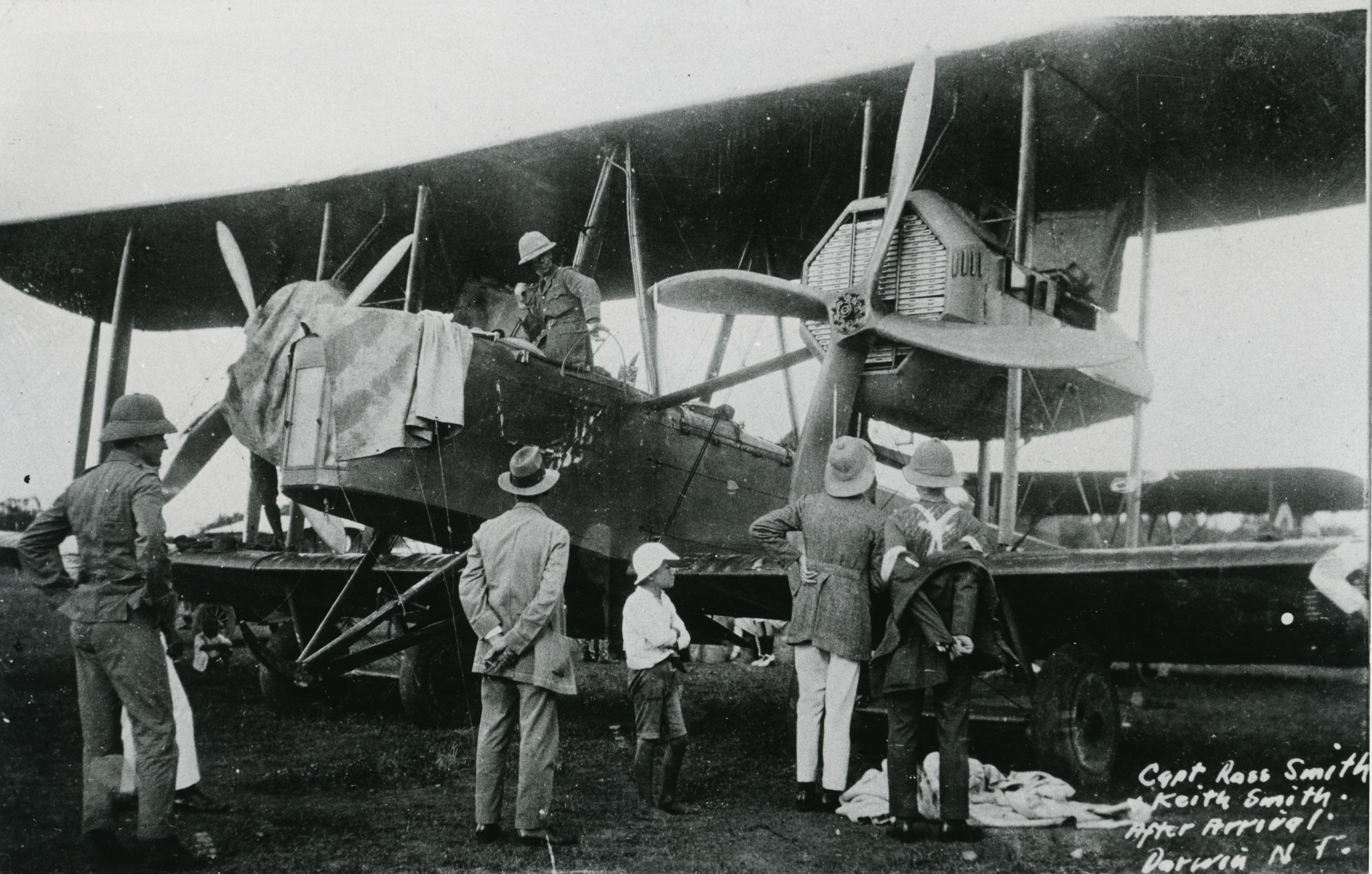 In the lead up to the centenary anniversary of the Great Air Race, the Northern Territory Library is proud to partner with Darwin Aviation Museum and present two talks as part of a five-part series.
Northern Territory Library will play host venue alongside the Northern Territory Archives Centre and the Museum and Art Gallery Northern Territory.
On March 19, 1919, Acting Prime Minister William Watt announced on behalf of Prime Minister William "Billy" Hughes that the Commonwealth Government would offer a prize of £10,000 (nearly one million dollars in today's money) for the first successful journey by an Australian-crewed aeroplane from London to Darwin in under 30 days. 
At a time when few airfields existed and aeroplanes were not a common sight, Australia captivated the world's attention and the event became known as the Great Air Race.
Step back in time and learn about the history of the Great Air Race with presenters from the Darwin Aviation Museum. 
The Great Air Race Talks are presented by the Darwin Aviation Museum as part of the Great Air Race Centenary program of events, supported by the Northern Territory Government. Visit NT Major Events for the full Great Air Race Centenary program.
Great Air Race Talks - Full Program
Curious to learn more about the Great Air Race ahead of the talks? Visit our Explore NT History. 
Photo: Ross and Keith Smith in their Vickers Vimy aircraft at Darwin, 1919. Northern Territory Library, Mayse Young Collection. PH0200/0229