ALIA NT Recognition Award recipient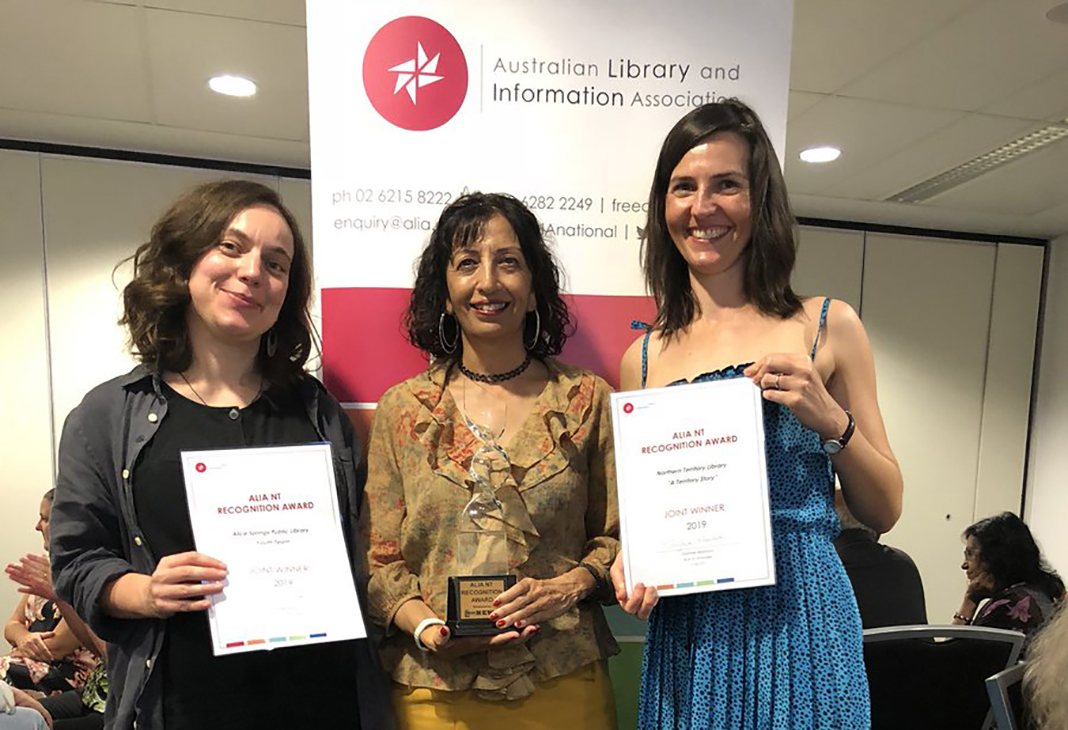 Last month the Northern Territory Library was the joint recipient of the ALIA NT Recognition Award for A Territory Story exhibition. The Award recognised innovative practice, implementation of a new services and dedication to the advancement of libraries and we share the award with Alice Springs Public Library for their innovative youth programs.
Thank you to everyone who has visited the exhibition and shared your experience through the socials, word of mouth or in our visitors' book.
Photo sourced from ALIA Top End. Alice Goddard from Alice Springs Public Library, Jayshree Mamtora from ALIA Top End and Anneke Barnes from Northern Territory Library