2023 Northern Territory Literary Award Winners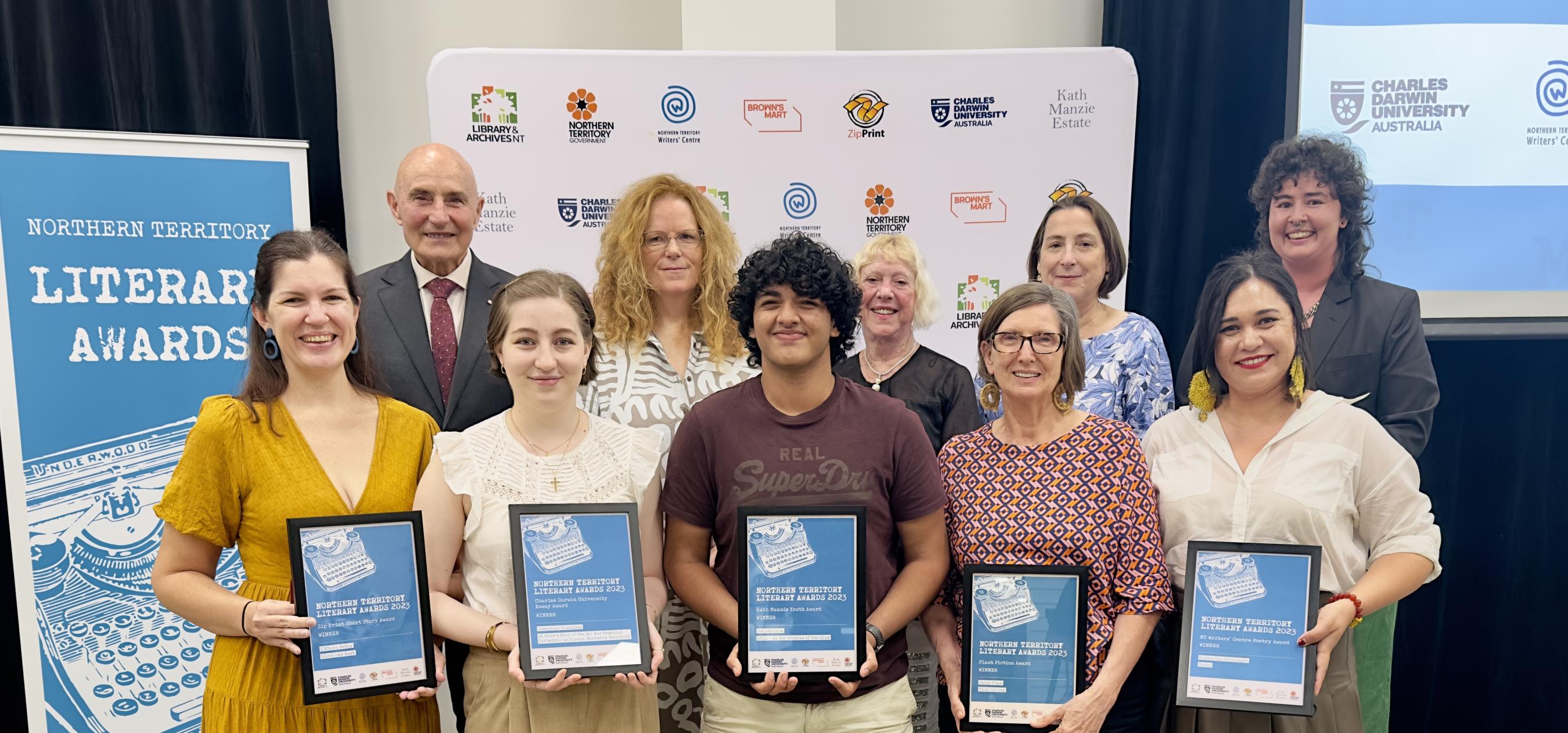 This evening the winners of the 2023 Northern Territory Literary Awards were announced at the ceremony in the NT Library, and via livestream in Alice Springs and online.
Since 1984, the Northern Territory Literary Awards have recognised and celebrated the achievements of Territory writers.
Twenty-seven unpublished works across seven categories were shortlisted from over 240 entries.
In addition to their prize money, the winners received an annual membership and masterclass with the NT Writers' Centre, and a double pass for the 2024 Browns Mart season.
Congratulations to all of our finalists and winners!
The winners are:
Brown's Mart Theatre Award
(Theatre script with a performance time of more than 30 minutes.)
The Last Anthill of the Wild Wild North - Lee Frank
Charles Darwin University Creative Non-Fiction Award
(A factually accurate work written with attention to literary style and technique, up to 3000 words.)

Lift um Foot - James Murray
Charles Darwin University Essay Award
(A referenced academic essay on a topic relating to the Northern Territory, up to 3000 words.)
St Mary's Star of the Sea War Memorial Cathedral in Darwin, Northern Territory - Josephine Vassiliou
Flash Fiction Award
(A blog post, fan fiction, short story, fictional diary entry or fictional letter, up to 500 words.)
That Old Dog - Julie U'Ren
Kath Manzie Youth Award 
(An original work of short fiction or a single poem by a person aged 12 to 18 years on first of January 2023. Up to three poetry entries per person with a 300-line limit or a short story up to 3,000 words.)
AKAL – In the Shadows of the Slum – Joe Abraham
NT Writers' Centre Poetry Award
(A single poem up to 300 lines, limited to three entries per person.)
HONEY - Katharina Fehringer 
Zip Print Short Story Award
(An original work of short fiction up to 3,000 words.)
Blood and Dust - A'Mhara McKey
 
Click here to read the shortlisted works in the Winners & Finalists booklet for 2023.