2022 Northern Territory Literary Awards Winners Announced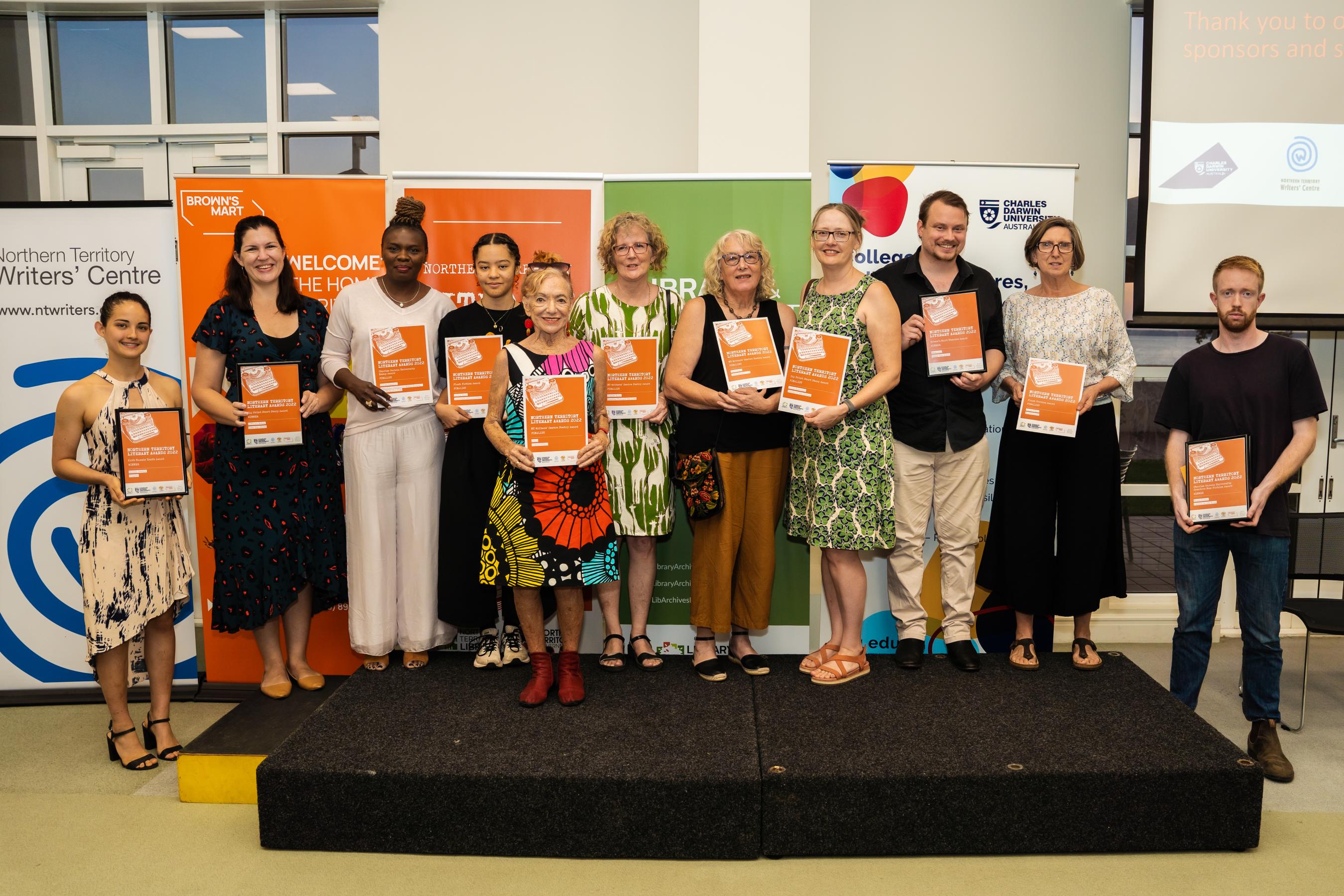 Library & Archives NT has announced the 2022 winners of the Northern Territory Literary Awards.
Since 1984, the Northern Territory Literary Awards have recognised and celebrated the achievements of Territory writers. 
Twenty-four unpublished works across seven categories were shortlisted, with the winners sharing in a $5,700 prize pool.
In addition to their prize money, the winners received an annual membership and masterclass with the NT Writers' Centre, and a double pass for the 2023 Browns Mart season. 
The winners are:
Brown's Mart Theatre Award
(Theatre script with a performance time of more than 30 minutes)
Sean Guy, Under the Table 
Charles Darwin University Creative Non-Fiction Award
(A factually accurate work written with attention to literary style and technique up to 3000 words)
Naish Gawen, A World on the Wane
Charles Darwin University Essay Award
(A referenced academic essay on a topic relating to the Northern Territory up to 3000 words)
Ella Syme, Unsettling heritage: Difficult histories in the Red Centre, 1884.
Flash Fiction Award
(A blog post, fan fiction, short story, fictional diary entry or fictional letter up to 500 words)
NG, An extra hour
Kath Manzie Youth Award
(An original work of short fiction or a single poem by a person aged 12 to 18 years as of 1 January 2021 - up to three poetry entries per person with a 300-line limit or a short story up to 3000 words)
Elisha Pettit, Flight
NT Writers' Centre Poetry Award
(A single poem up to 300 lines)
Dave Clark, Velocipede
Zip Print Short Story Award
(An original work of short fiction up to 3000 words)
A'Mhara McKey, Into the Storm
The 2022 Awards ceremony was held at the Northern Territory Library, Darwin and livestreamed to the Alice Springs Public Library, and online via Facebook.
A free booklet with all the winning and finalist works can be picked up in Darwin, Alice, and viewed online via Territory Stories.